Chromecast with Google TV 4K has a full user interface, remote control, and support for up to 4K Dolby Vision. After seven years on the market, Google is finally giving the Chromecast its most-requested feature: a remote control.
Voice Remote
Announced during Google's big Pixel 5 event today, 2020's revamped Chromecast also adds a voice-powered remote control and a new interface built on top of Android TV.
Ask for a specific title or search by mood, genre, actor, and more with the Google Assistant. When you search for a show or movie, find out if it's included in your services, or compare prices on other ways to watch. Press the Google Assistant button on the remote to ask Google to find movies, shows, or music.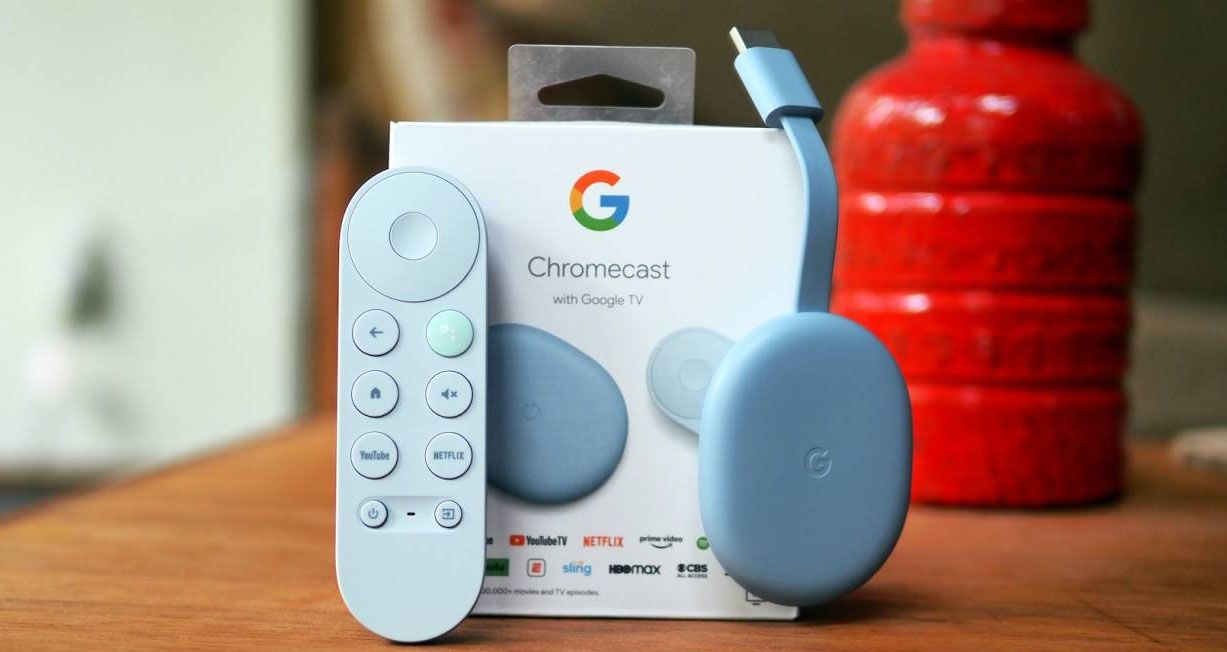 The remote also has an IR emitter to control your compatible TV, soundbar, or receiver, and an accelerometer.
With the Google TV user interface, Google is putting content first. "No switching apps. Just watching," is the new slogan. Titles from supported streaming services will be features directly on the home screen, and divided into sections. You can search for content across services via voice commands.
Easy Setup
For something intended to be hidden behind your TV, the new Chromecast with Google TV has certainly been designed nicely. Not only does the soft-touch dongle come in three finishes – Snow, Sunrise, and Sky, which you might know better as white, pastel pink, and pale blue – each with a matching-color remote, it's slim enough that even wall-mounted TVs shouldn't have a problem finding space for it.
The HDMI cable is short and fixed; a USB-C cable for power plugs into the other end. After that you probably won't see it again, only the new voice remote.
Cast from thousands of compatible Android and iOS apps directly from your phone, laptop, or tablet. And mirror your Chrome browser tab to your TV.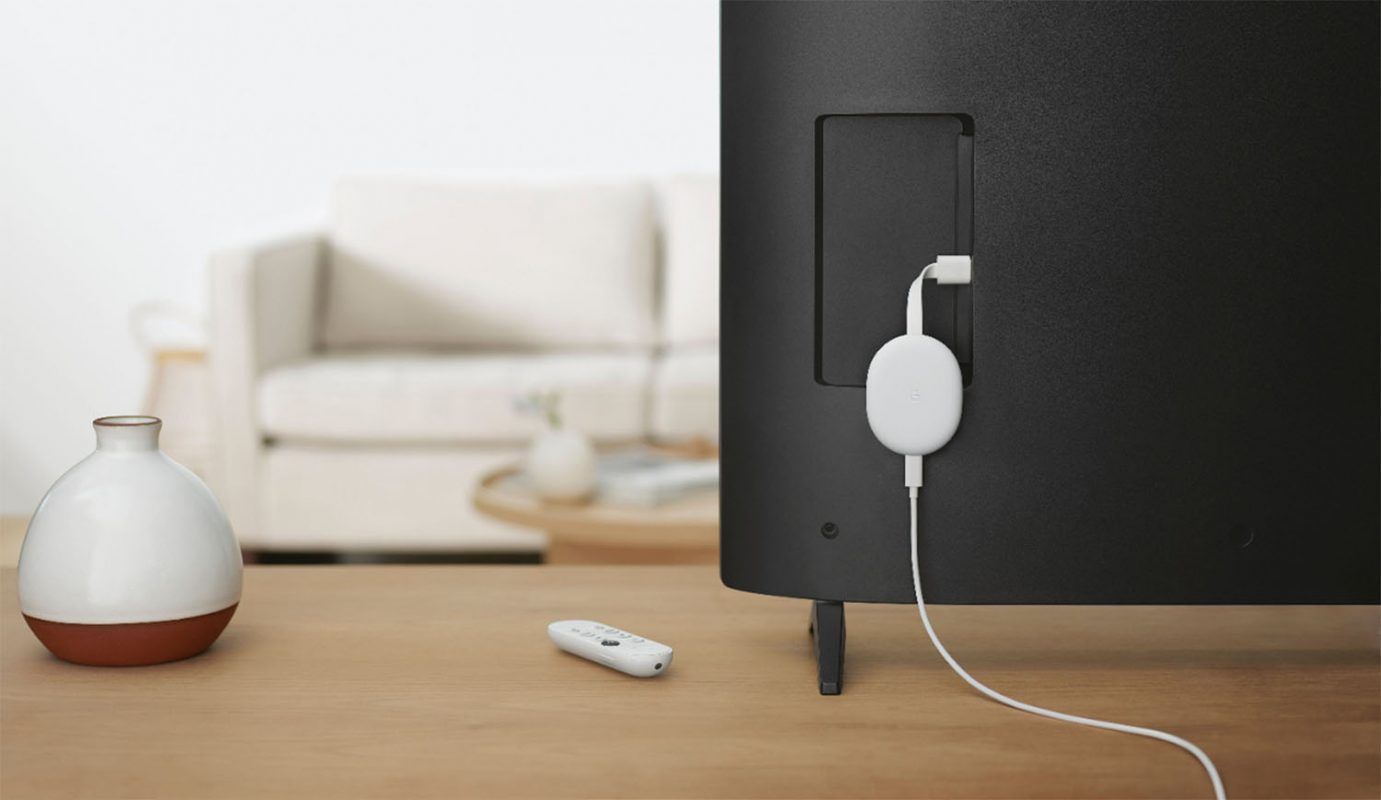 It's a familiar shape, a long lozenge with a D-pad at the top, and back and Google Assistant buttons under that. There's also a TV power button and a TV input button, volume controls on the side, Home, mute, and dedicated shortcuts to YouTube and Netflix. It connects to the new Chromecast via Bluetooth, but there's also an IR blaster and an accelerometer.
In the box Chromecast with Google TV 4K
Chromecast
Power cable
Power adapter
Voice remote
Warranty bill 1 year
Free shipping Vietnam