The Apple HomePod mini is a smaller version of the original Apple HomePod, the new smart speaker comes with a range of cool new features, including the ability to cast voice messages to Apple devices – including AirPods – in your home.
Speaker

360°

 
At just 3.3″ tall, the HomePod mini takes up minimal space and is designed to fill the room with 360° audio for enhanced sound from nearly any angle. The acoustic waveguide directs sound out the bottom of the speaker to create the 360° audio field for consistent audio virtually everywhere in the room.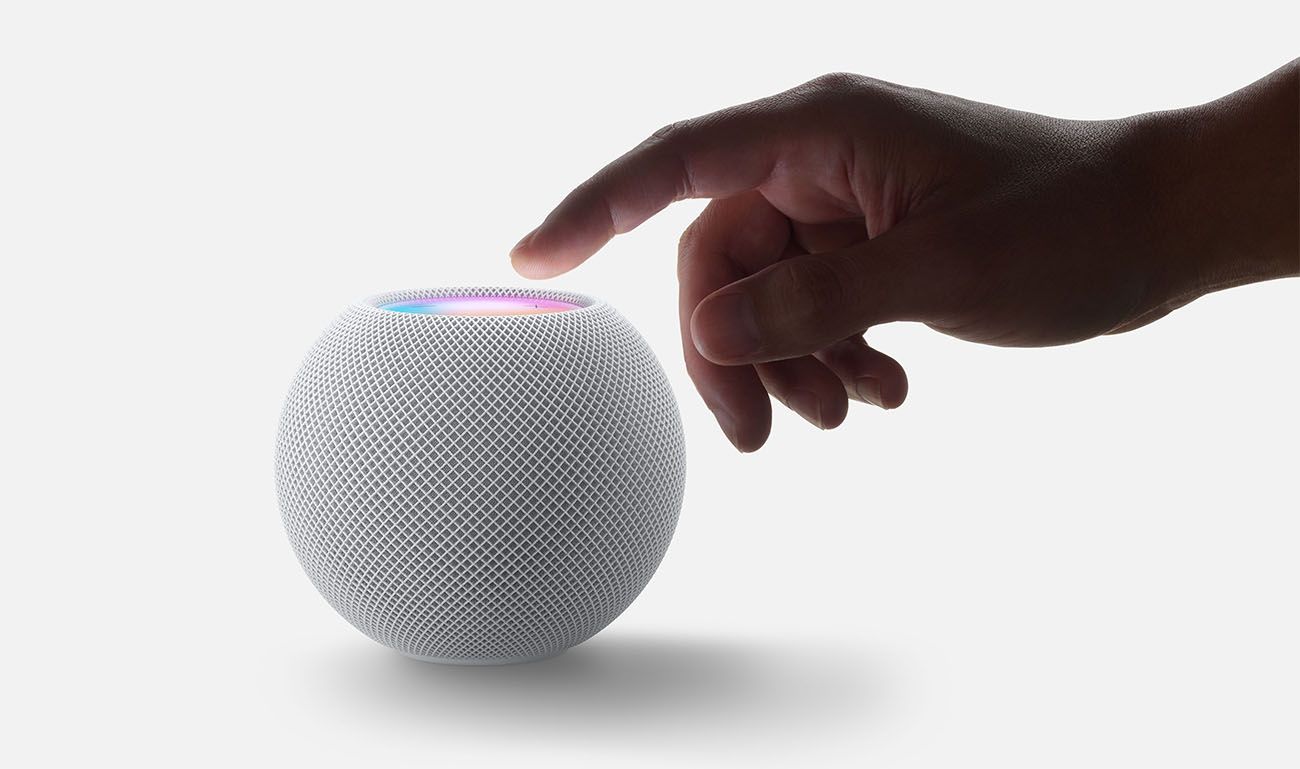 Boundary-pushing computational audiocreates the full, detailed tones of a much larger speaker — and HomePod mini turns it up without missing your voice commands.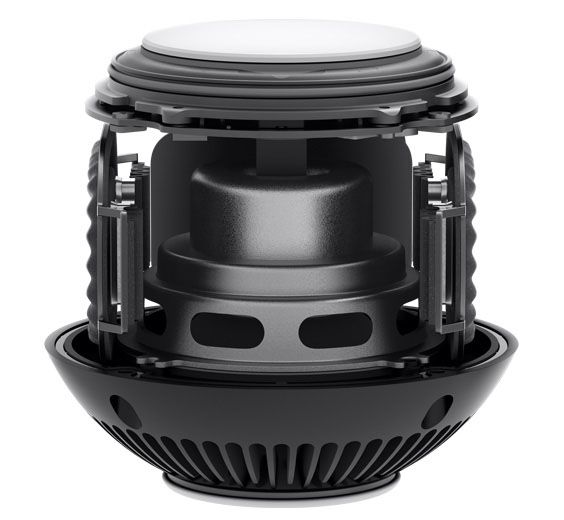 Balanced at any volume -The tiny but powerful Apple S5 chip enables computational audio, which processes complex algorithms in real time, giving you balanced, fine‑tuned sound at any volume.
Bass extension – Apple-designed force‑cancelling passive radiators give HomePod mini incredible bass extension.
Noise cancellation – Four microphones work together to help cancel noise and listen for "Hey Siri" — even if your environment is loud, you don't have to turn the volume down or move closer to be heard.
Siri assistant
Siri is your do-it-all intelligent assistantthat puts HomePod mini at the center of your family's activities. Whether you need a hand with a wide variety of everyday tasks, want easy control over your smart home accessories, or simply want to hear your favorite song — just ask Siri.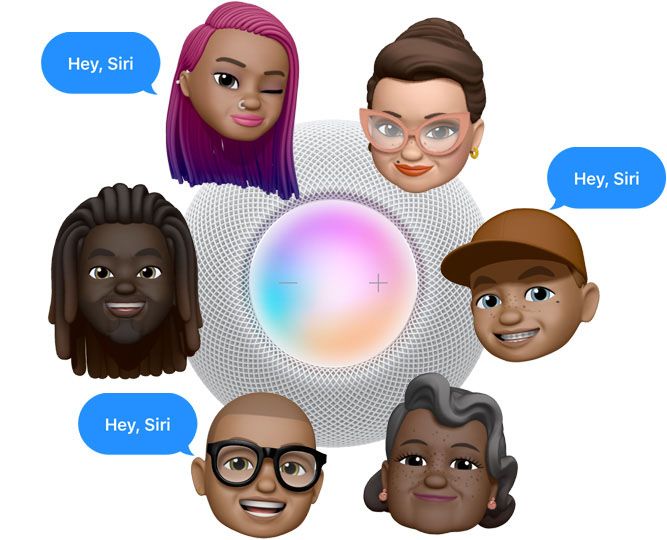 Siri can recognize the voices of up to six different family members on HomePod mini — and create a personalized experience for each person. So the music Dad hears when he asks for something he'd like is totally different from what the kids hear when they ask. And with Personal Requests, Siri can recognize a particular voice and relay that person's information from iPhone apps like Messages, Calendar, Reminders, and Contacts.6
With more than one HomePod in the house, you can easily communicate with your family members by voice using Intercom. Ask Siri to send your message to the whole house or to individual rooms — and everyone can easily respond.
Easy to connect. Simple to control.
HomePod mini is designed to fit anywhere in the house. Its elegant shape is wrapped in a perfectly seamless mesh fabric that's virtually transparent to the sound passing through it. A backlit touch surface on the top provides quick control.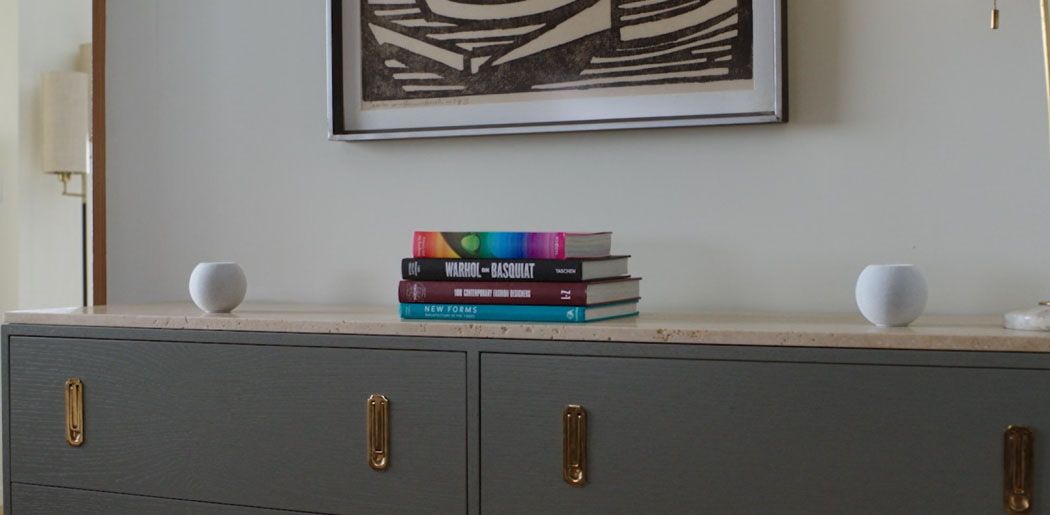 Whether you already have a smart home or are buying your first smart device, getting set up — and staying connected from anywhere — is a snap with the Home app and HomePod mini.5
Engineered to Protect Your Privacy
Privacy is essential — especially in your own home. HomePod mini is designed to keep your personal information safe and be a trusted assistant in your family's everyday life.
HomePod mini only listens for "Hey Siri"— so you can speak freely knowing nothing you say is sent out of your home until you activate Siri with a touch, or HomePod mini hears the magic words, "Hey Siri."
When you ask Siri something, your request is associated with a random identifier, not your Apple ID.
HomePod mini works with your iPhone for requests like hearing your messages or notes, so they are completed on device without revealing that information to Apple.
In the box Apple Homepod Mini
 Apple HomePod mini
20W power adapter
Documentation
Warranty bill 6 month
Free shipping Vietnam