The Dual Handles Extension Grips for Oculus Quest 2 specifically designed dual extension grips that can enhance the beat saber gaming experience. With them, the pass rate of the game can be greatly enhanced, and you will play with confidence.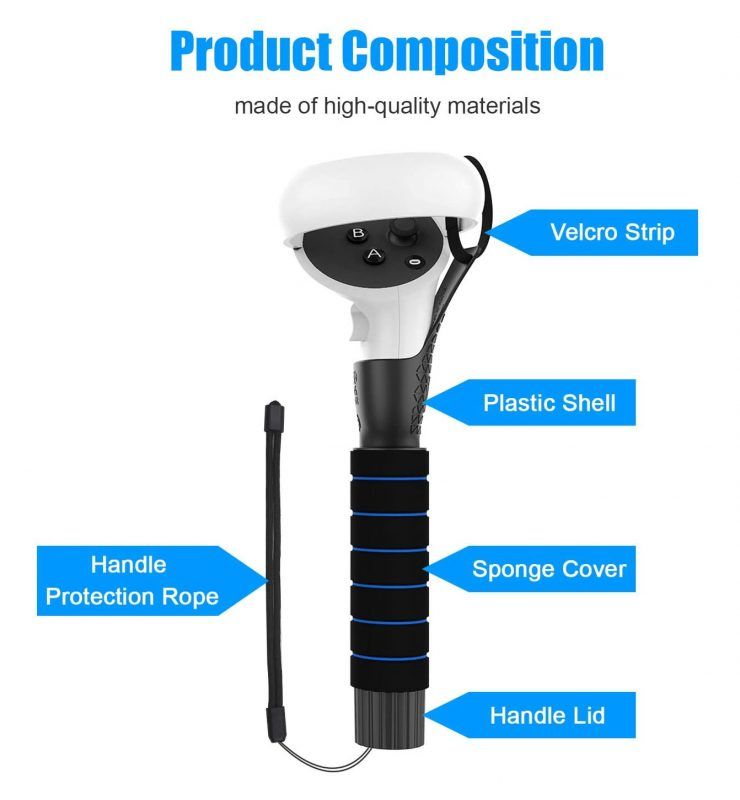 Soft & Comfortable Grip: The contact part between the extension handle and the palm is made of high-quality sponge, which is very soft and comfortable, can absorb sweat, prevent slippery, and stabilizes the grip of the handle.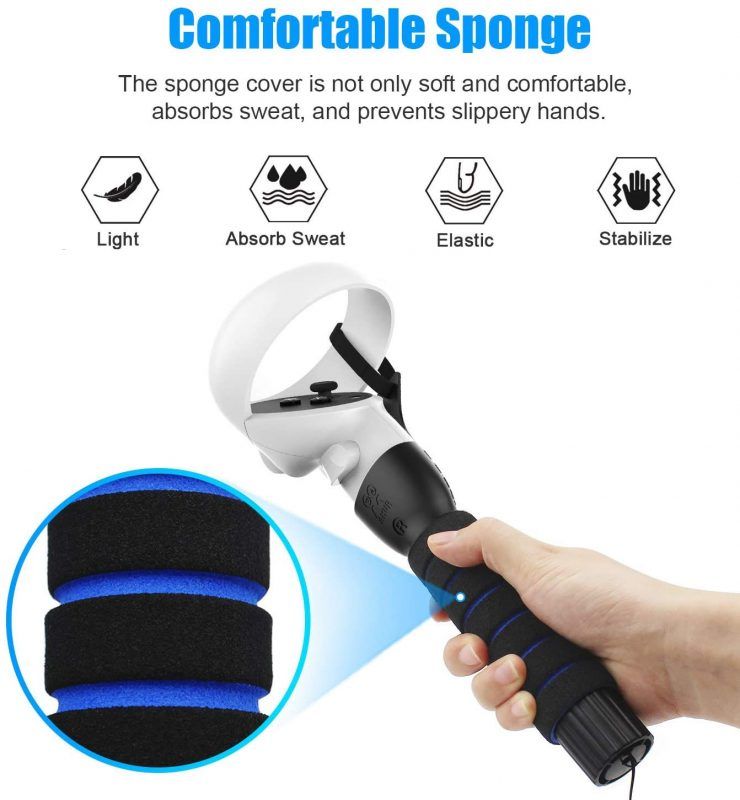 Easy to Use
Designed from the perspective of user convenience, the handle only needs 3 steps to complete the installation.
Adopt magic straps to fix the oculus quest ( rift s ) controller and the extension handle.
The handle protection rope passes through the handle lid.
Tighten the handle lid to the extension handle.
In the box
2 * Extension Handles ( 1 Pair );
2 * Velcro Strips ;
2 * Handle Protection Ropes ;
2 * Handle Lids ;
1 * User's Guide