Facebook Portal TV from Facebook is smart video calling that brings your favorite people to your biggest screen. Easily video call friends and family on their smartphones and tablets with Messenger, WhatsApp or Zoom even if they don't have Portal. Enjoy the best video calling experience for large groups with Messenger Rooms, which lets you start or join calls of up to 50 people. Smart Camera pans and zooms to keep up with the action, and automatically adjusts to keep everyone in view.

Specs of Facebook Portal TV
Smart Camera
Smart Camera uses AI to keep everyone in the frame—panning and zooming automatically no matter where the conversation goes.

12MP Smart Camera with ultrawide Field of View*

113° FOV*

*These FOV calculations account for dewarping and minimal tilt.

Display
As big as your TV
Smart Sound
Smart Sound uses AI to minimize background noise and enhance the voice of whoever is talking.

8-Mic Array

Speakers
Portal TV audio uses your home sound system
Makes video calls with
Facebook, Whatsapp, Zoom
Comes with
Alexa
Bluetooth
4.2
Wifi
2.4Ghz & 5Ghz
Smart Camera, Smart Sound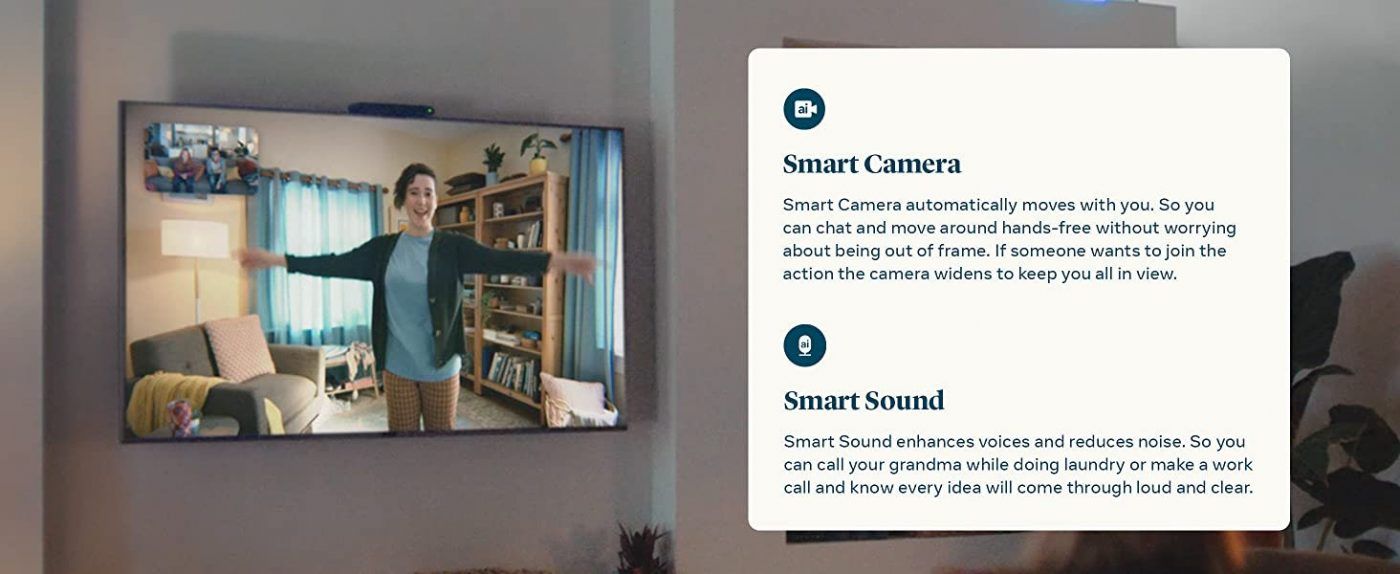 Portal TV's camera is designed to only recognise people, so it doesn't get distracted by pets wandering into the room. And when we say recognise people, we don't mean identify: this smart camera technology is only designed to register people's presence in the frame, not to identify who is there. No data on who is on the call is sent to Facebook in any way, the company says.
More TV for your TV.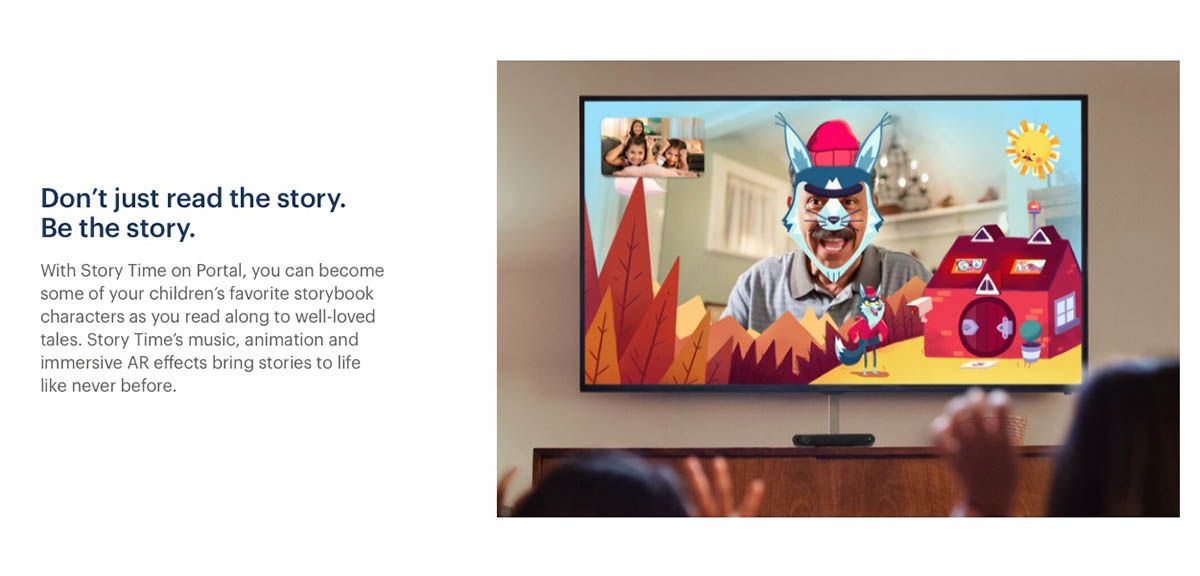 Enjoy movies and shows with Netflix, Prime Video, Sling, Facebook Watch and more built in.
Alexa built-in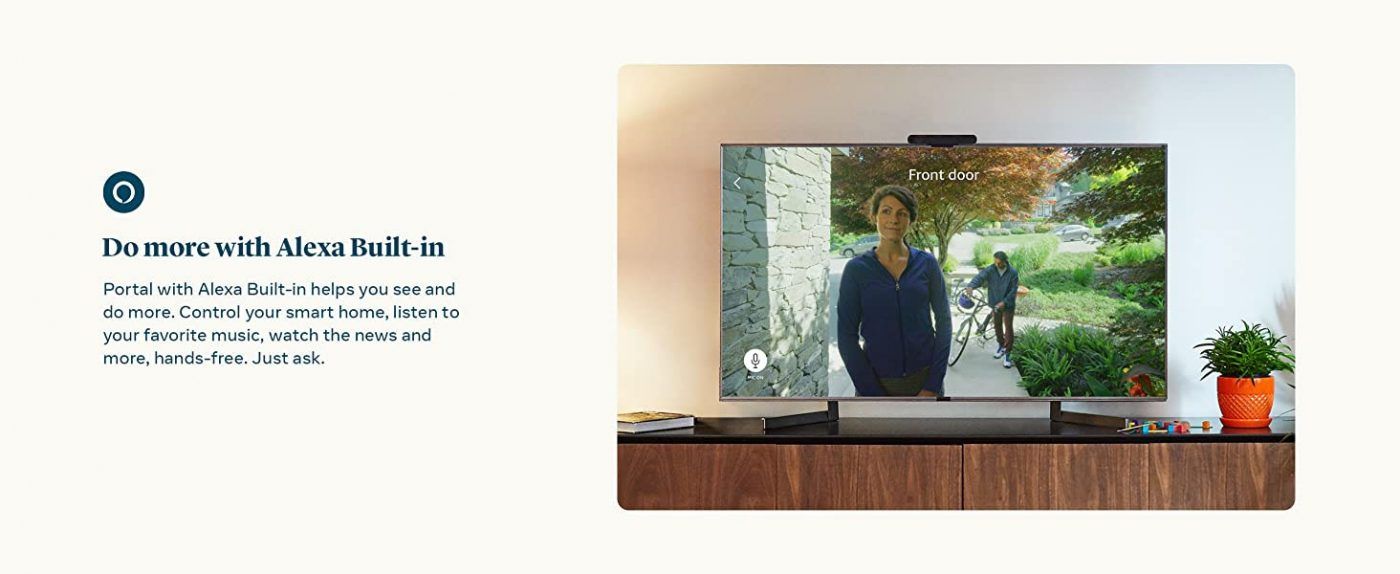 Click through from the Superframe, and you see your top contacts as well as options to enter the Portal's streaming apps. You're most likely to operate the Portal TV by voice, though. It has both Amazon Alexa and its own "Hey Portal" voice assistant, like the smaller Portal does. Alexa skills act like they're being operated on a gigantic Echo Show, with results and song lyrics often displayed on the screen; you can't use Amazon Prime Video or Drop In calling, though. "Hey Portal" answers some simple queries like setting timers, and telling the time and weather, but is mostly used to say, "Hey Portal, call so-and-so."
Setup Facebook Portal TV

Find the right place for your Portal
Plug in power and connect to your WiFi
Log in with your Facebook or WhatsApp account
Note: HDMI not include
In the box Facebook Portal TV
Facebook Portal TV
Power Adapter
Remote
2 AAA batteries
Quick Start Guide
Safety and warranty guide
HDMI sold separately
Free shipping Vietnam