Vive Pro 2 is a PC VR headset for both consumers and businesses. It uses the same design as the original but switches out the OLED panels for a much higher resolution 120Hz LCD, and uses HTC's new wider field of view lenses.
Specs of Headset HTC Vive Pro 2
Screen
Dual RGB low persistence LCD
Resolution
2448 × 2448 pixels per eye (4896 x 2448 pixels combined)
Refresh Rate
90/120 Hz (only 90Hz supported via VIVE Wireless Adapter)
Field of view
Up to 120 degrees
Audio
Hi-Res certified headset (via USB-C analog signal)

Hi-Res certified headphones (removable)

High impedance headphones support (via USB-C analog signal)

Connections
Bluetooth, USB-C port for peripherals
Sensors
G-sensor, gyroscope, proximity, IPD sensor, SteamVR Tracking V2.0 (compatible with SteamVR 1.0 and 2.0 base stations)
Ergonomics
Eye relief with lens distance adjustment

Adjustable IPD

Adjustable headphones

Adjustable headstrap
Expand Your Horizon
The biggest change is the new display, which now offers 5K resolution (or 2448 × 2448 pixels per eye), 120Hz refresh rate, and a 120-degree field of view. As a result of all this, HTC says the Vive Pro 2 delivers "minimal motion blur."
The HTC also claims that the meshed lines noticeable in many older VR headsets, commonly known as the screen door effect, have been "virtually eliminated"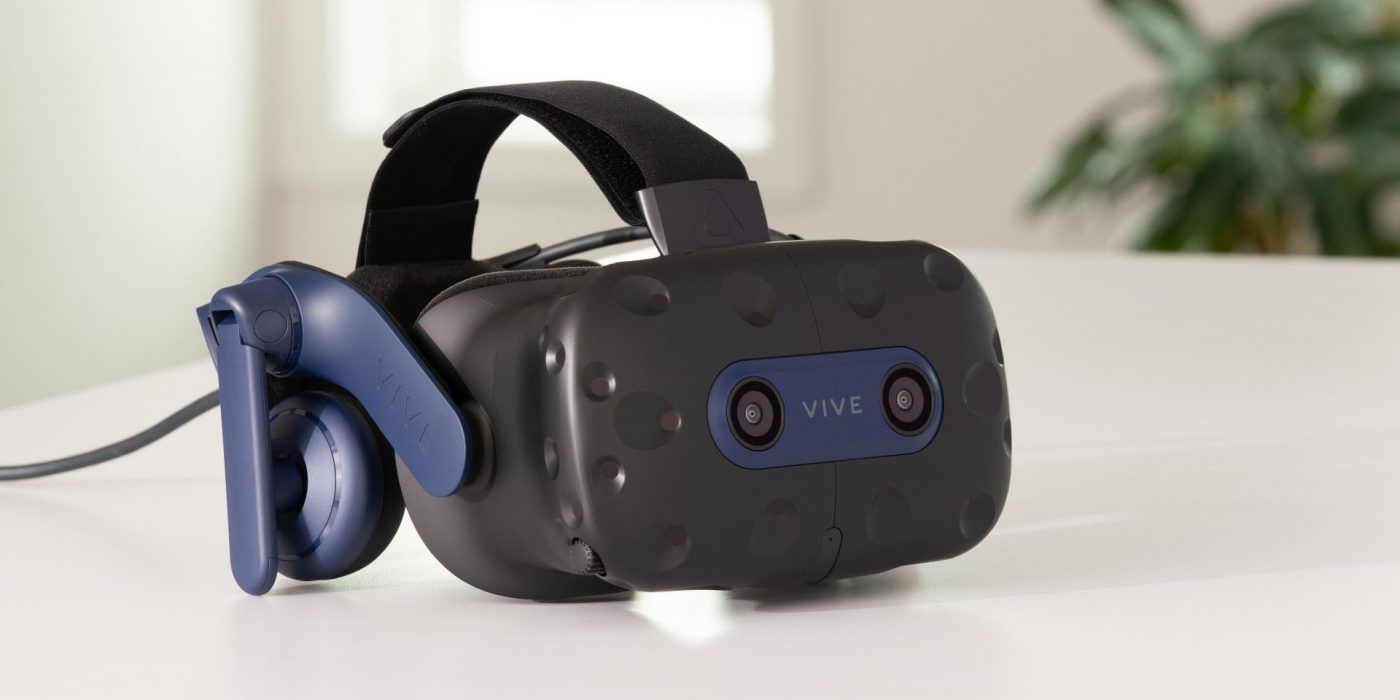 Display aside, the Vive Pro 2 has the usual ergonomic features of high-end headsets, including adjustable straps, quick-adjust sizing dials, and adjustable interpupillary distance (IPD).
The integrated headphones are Hi-Res Audio Certified with 3D spatial sound, and the headset also works with third-party headphones. The new Vive Pro 2 will also work with all Vive SteamVR accessories, including Vive trackers, the new Vive Facial Tracker, and any SteamVR controllers and other accessories.
PC requirements
Processor
Intel® Core™ i5-4590 or AMD Ryzen 1500 equivalent or greater
Graphics
NVIDIA® GeForce® GTX 1060 or AMD Radeon RX 480 equivalent or greater.

*GeForce® RTX 20 Series (Turing) or AMD Radeon™ 5000 (Navi) generations or newer required for Full Resolution mode.

Memory
8 GB RAM or more
Video out
DisplayPort 1.2 or higher

*DisplayPort 1.4 or higher with DSC is required for Full Resolution mode.

USB ports
1x USB 3.0** or newer

** USB 3.0 is also known as USB 3.2 Gen 2

Operating system
Windows® 10
In the box
VIVE Pro 2 headset
All-in-one cable
Link box
Mini DP to DP Adapter
18W x1 AC adapter
Lens cleaning cloth
Lens protection card
Ear caps
DP cable
USB 3.0 cable
Spec label
Documentations (QSG / Safety Guide / Warranty / IPD Guide / VIVE Logo Sticker)
Warranty 6 month
Free shipping Vietnam