Control your favorite games on compatible devices with the NVIDIA SHIELD Controller. It is compatible with the SHIELD TV, SHIELD TV Pro, SHIELD Tablet K1, and GeForce-equipped computers. It features six-axis motion control, which will directly affect the gameplay of compatible games for a more immersive gaming experience. With a future firmware update, its built-in microphone will allow voice control of compatible smart-home devices, while the integrated headphone jack enables private listening. It will connect to compatible gaming devices with Bluetooth or the included USB cable.

Product Features
Rumble feedback
Dual vibration lets you feel the action on your TV screen directly in your hands, adding a new and exciting dimension to your gaming experience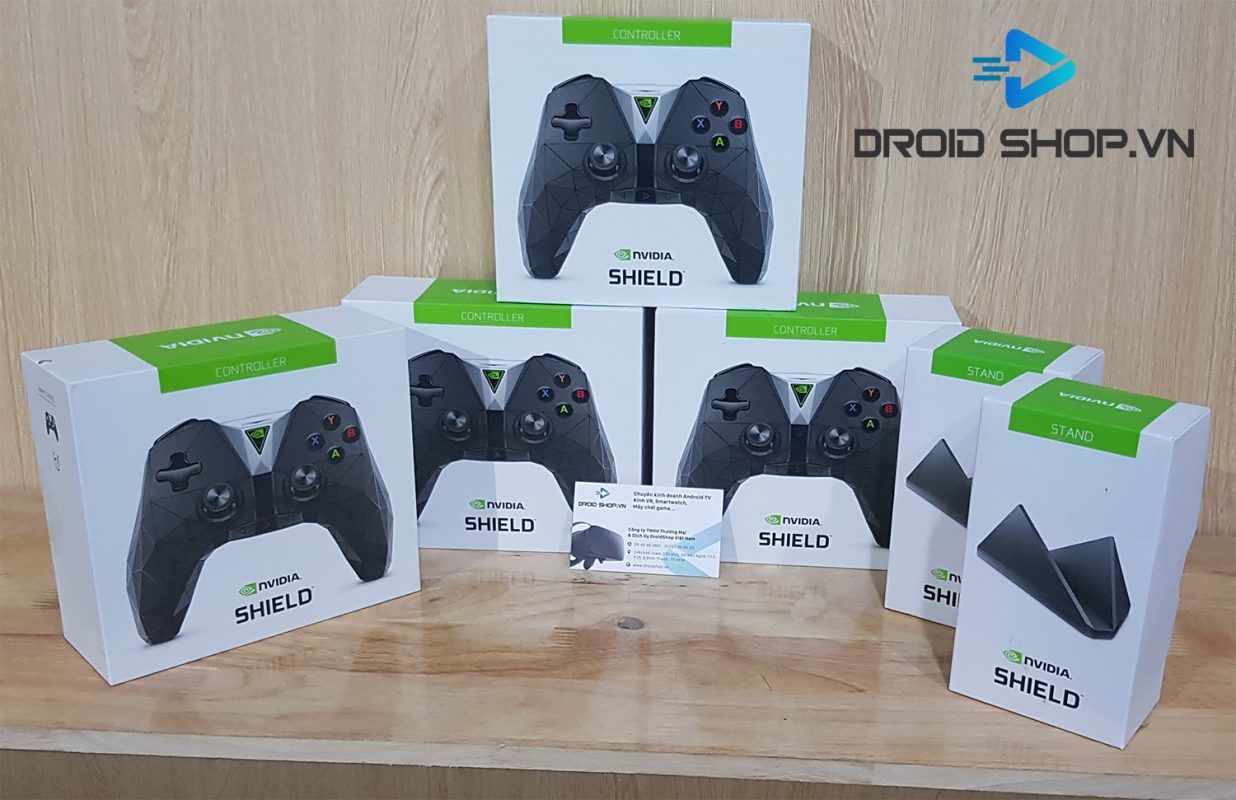 Private listening
Plug in your headphones and get a private listening experience. Go full blast on volume and be completely immersed in your gaming action
Voice search
Find the entertainment you want-fast. Ask "Show me DC Comics TV shows" or ask "Who played Elliot in Mr. Robot?" and the results appear instantly. You can also start games by saying "Launch Tomb Raider" using Google voice commands
The gateway to your new Smart Home
Command your living room with Google Assistant, completely hands-free*. Dim the lights, change the temperature – the possibilities are endless.
Wireless design
Control the action from almost anywhere in the room without cords getting in the way thanks to Bluetooth wireless connectivity
Power source
Battery-powered design for tangle-free operation during long-lasting gaming sessions
Bluetooth Wireless Compatibility
Compatible with SHIELD TV, SHIELD TV Pro, SHIELD tablet K1, GeForce-equipped PCs.
Licensing
Officially licensed by NVIDIA