The Oculus Quest 2 Carrying Case provides lightweight. Designed for Oculus Quest 2, this lightweight case provides sturdy protection whether you're at home or on the go. The interior fits the headset with optional Elite Strap or Elite Strap With Battery, and molded dividers hold the two Touch controllers, charging cable and power adapter.
Despite the fact that Quest 2 is smaller than its predecessor, the official Carrying Case is actually about 5cm longer than the Quest 1's alternative.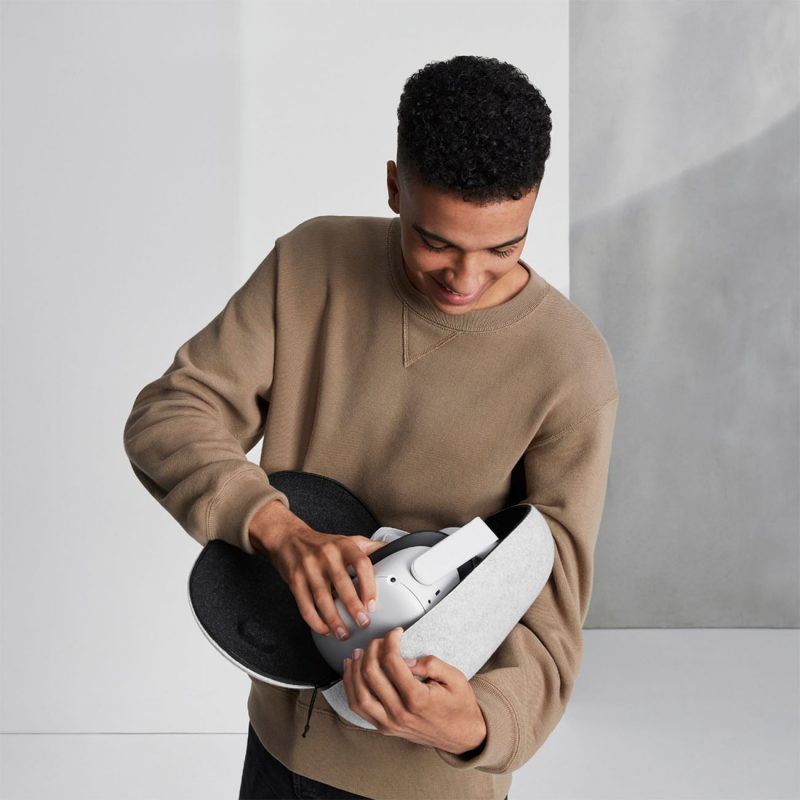 The kit stores everything the original did, including your headset, its controllers and space for the charging wire included in the box. However, instead of hiding the wire in a compartment under your controllers, this iteration has a separate space for it at one end of the storage area.
The controllers sit in the center of the case and, although it's never quite clear if you've got them the 'right' way, they stay there even when shuffling the case about. The headset surrounds them with its strap, fitting in just right