The TPCAST Wireless Adapter is a device that attaches to the top of the VR headset and completely replaces the need for any cables. It enables VR users to easily upgrade their Oculus Rift to a wireless VR HMD.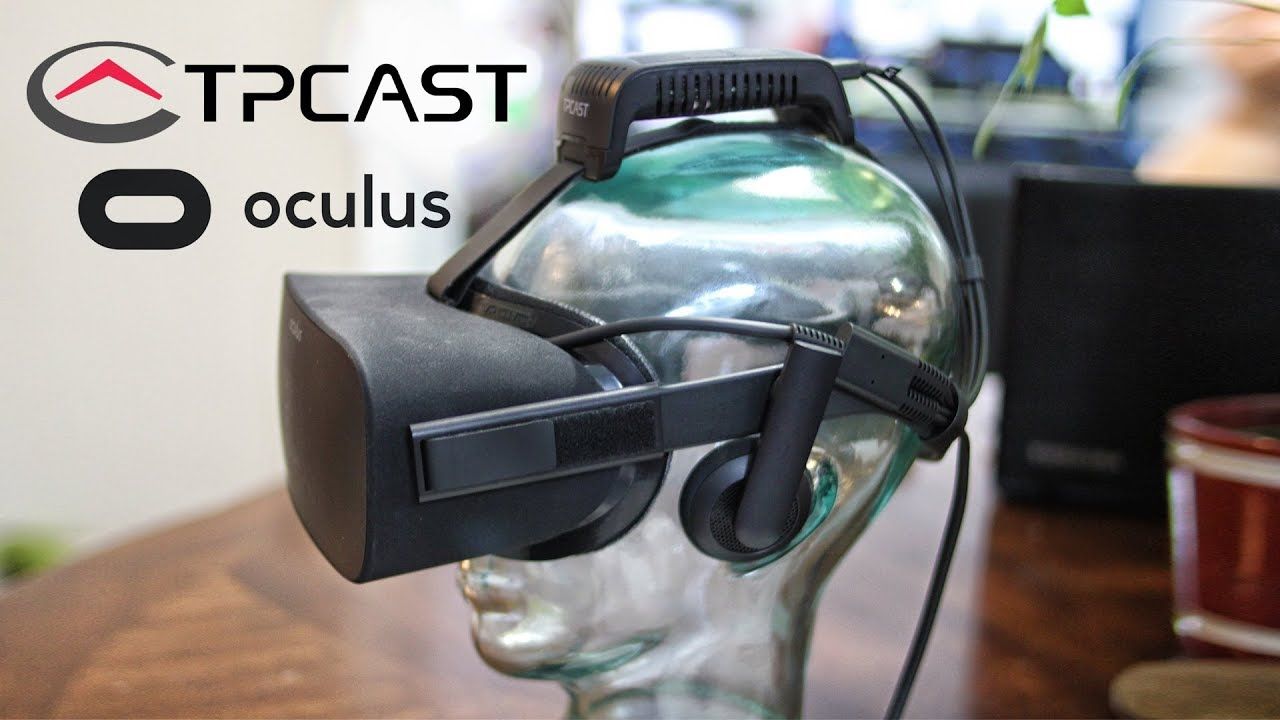 Features
• Easy to Install: The TPCAST adaptor replaces the Oculus Rift cables following a straightforward and easy installation.
• High Resolution: The transmission delivers up to 2k display resolution and provides an extraordinary virtual reality experience.
• Immersive In-Game Experience: Getting rid of the Oculus Rift cables enables 360 degree of free movement.
• Long Battery Life: Battery pack provides up to 5 hours of operation.
• Extraordinary Comfort: The TPCAST wireless Receiver, attached to the Oculus Rift is very light and small.
• No Visual Distortion: The adaptor preserves the high video frame rate of 90Hz (90 frames per second).
• Near Zero Latency: The adapter adds less than 2ms latency assuring a seamless VR experience.
• Two-Way Interaction: Signals are transmitted back and forth between the PC Transmitter and Receiver.
• Broad Signal Coverage: Signals can reach up to 5 meters with a 360-degree angle.
Specifications:
• Video Format: HDMI 2.0.
• Video Resolution: 2K (2160*1200).
• Frame Rate: 90Hz.
• Audio Format: 16 bit 44100Hz, 16bit 48000Hz.
• Wireless Transmission Latency: < 2ms.
• Signal Range: 5 meters, 360 degrees.
Includes:
• 1x PC Transmitter.
• 1x HMD Receiver.
• 1x Power Box. (with a 20000mAh power bank)
• 1x Router.
• 1x USB Connection Line.
• 1x HDMI Connection Line.
• 1x Ethernet Connection Line.
• 1x User guide.