The Anker Charging Dock for Oculus Quest 2 features space for both controllers to sit into it and a place for the headset to rest in between.
Effortlessly charge your Quest 2 and Touch controllers at the same time. Just place them on the dock when you're done playing to start charging.
Oculus Ready certified to work flawlessly with Oculus Quest 2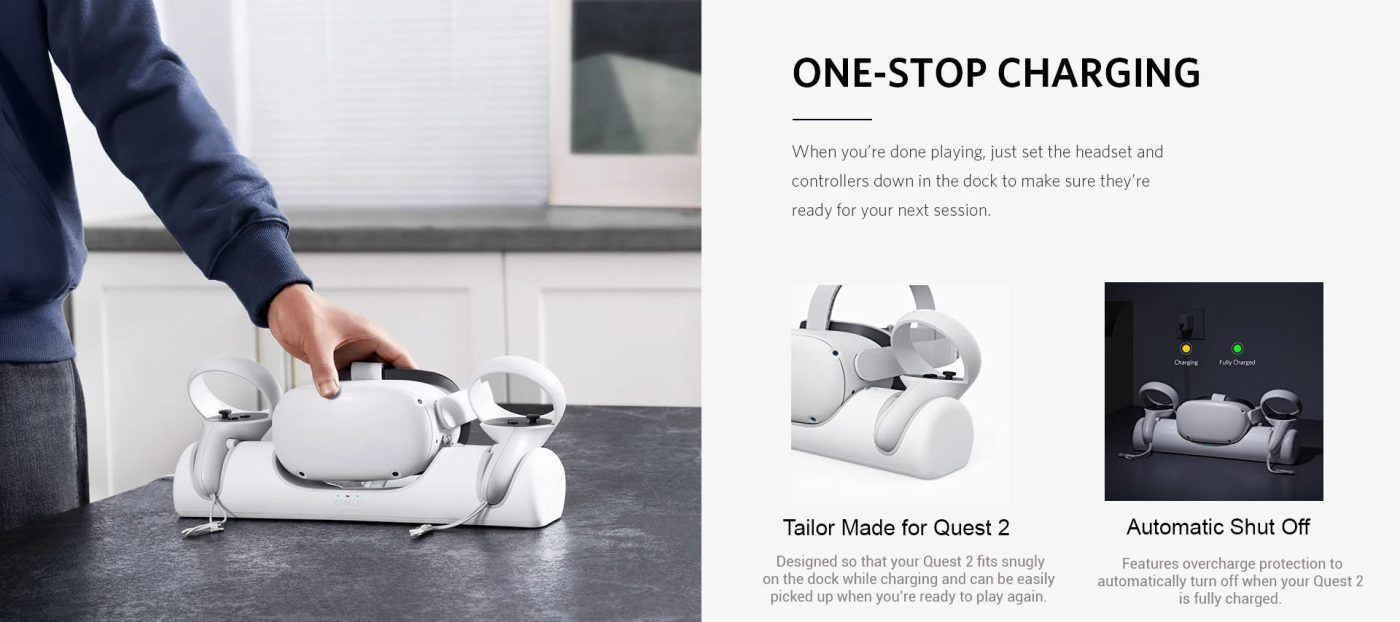 Fully charge your headset and controllers in just 2.5 hours. Don't waste time swapping out batteries. Use the included rechargeable batteries and custom covers to keep your controllers charged up.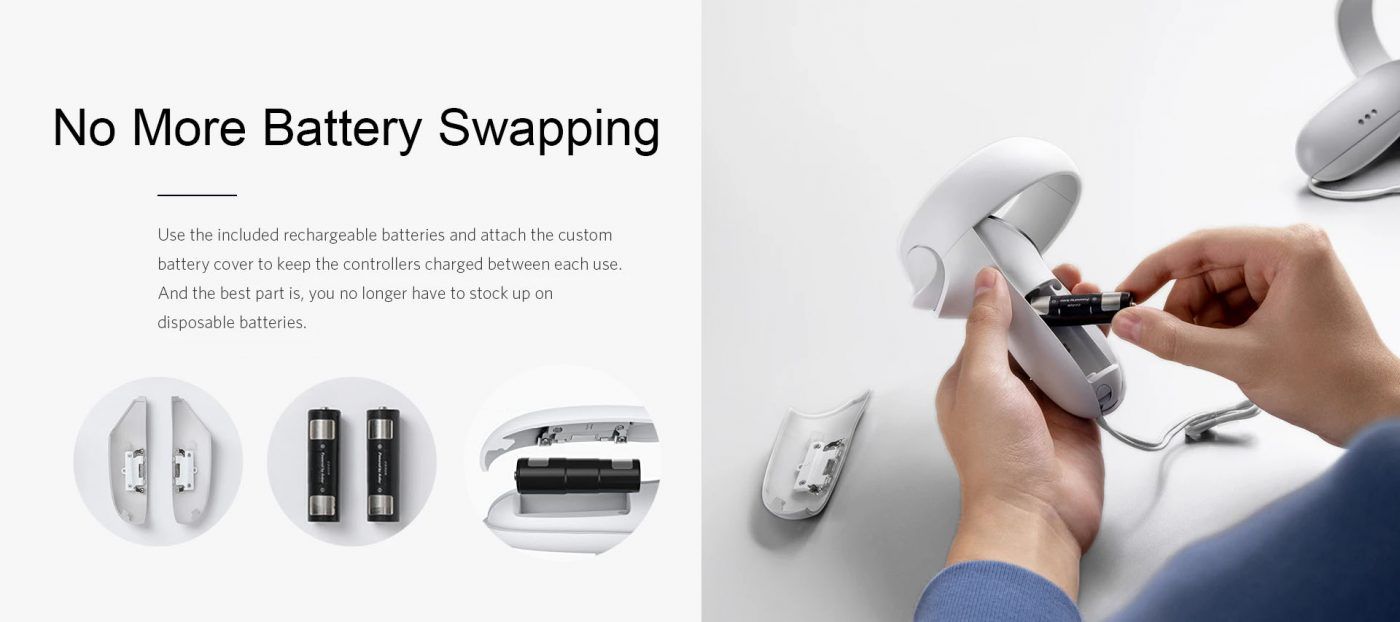 With this charging dock, your Quest 2 will always be charged up and ready to go for your next gaming session.
Combines overload protection, overcharge protection, and overcurrent protection to provide safe charging to your device.
Instead of having your Quest 2 laying on a table with cables tangled everywhere, you can now have it neatly displayed and stored while charging.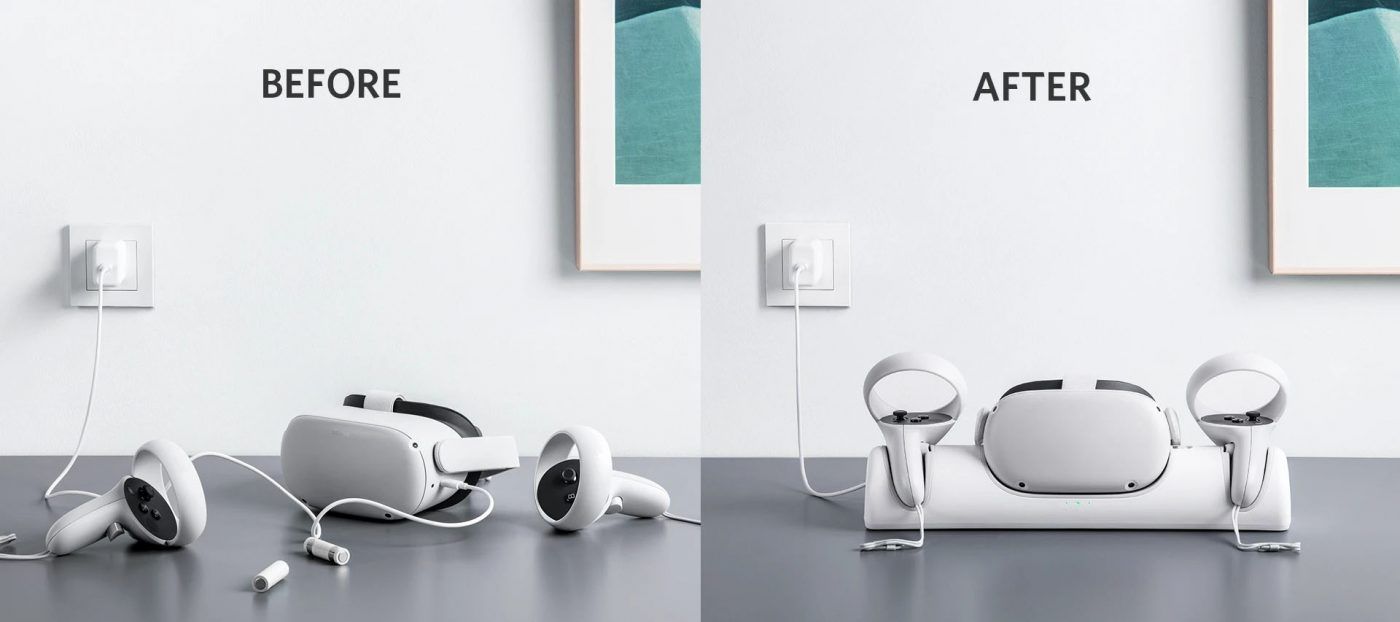 In the box
Anker Charging Dock for Oculus Quest 2
USB-C to USB-C cable
USB-C wall charger
2 battery covers
Magnetic USB-C headset connector
2 rechargeable AA batteries
Warranty 6 months
Free shipping Vietnam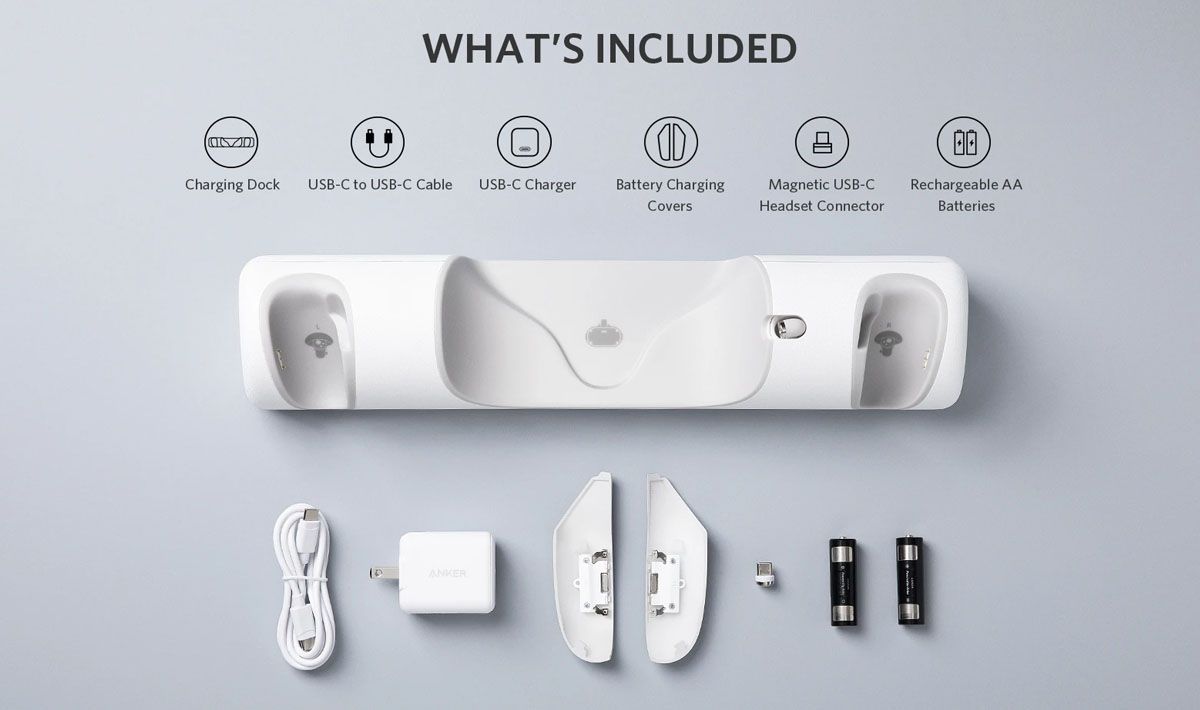 In The Box Dock Anker For Oculus Quest 2