Full set of accessories Hyper Blaster with VIVE Tracker Improve your aim and shoot like a true marksman in Duck Season – a classic game reimagined for modern VR that pairs perfectly with Blaster's iconic, retro design.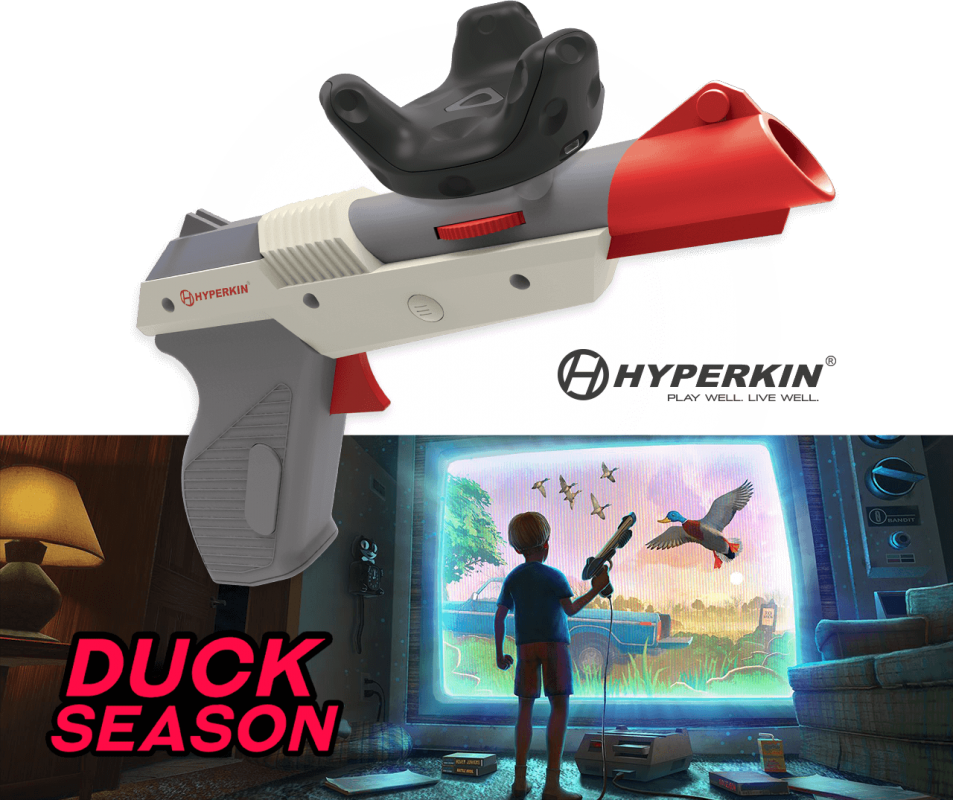 The Blaster features a mechanical trigger with a nostalgic click, two Grip buttons, two Menu buttons, and a single-function trackpad button. Attach your Vive Tracker to your Blaster and hit your target every time!
Free content with purchase – Duck Season
Includes Hyper Blaster and VIVE Tracker
Mechanical trigger for easy shooting
Haptic feedback for realistic recoil
Integrates standard VIVE controller buttons
Brand new. Warranty 6 month by DroidShop. We free shipping throughout Vietnam.
Specifications

HYPER BLASTER
Weight with Tracker:

10.9 oz.

Size:

9.5″ W x 5″ H x 1.5″ D

Connection:

1/4-inch UNC threaded mount (standard tripod mount)

Input:

Single-function trackpad button, Grip button, mechanical trigger, Menu button
Specifications

VIVE TRACKER
Input:

Power button, micro-USB, Pogo pin

Attachment:

1/4-inch UNC threaded mount (standard tripod mount)

Use per charge:

Approx. 4.5 hours
In the box
Hyperkin Hyper Blaster
VIVE Tracker
Micro-USB cable
Power adapter
2.4 GHz dongle
Dongle cradle
Game code delivered via email