In GDC 2019 (Game Developers Conference) Oculus intro Oculus Rift S built-in Oculus Insight tracking technology with the full power of your PC. Built on the Oculus Rift platform.
About the Oculus Rift S
Oculus Rift S updated Screen & Lenses
The original Rift used dual PenTile OLED panels for a total resolution of 2160×1200. Rift S replaces this with a single LCD panel with a resolution of 2560×1440- the same panel used in the Oculus Go standalone. That's roughly 40% more pixels, and each pixel now has three subpixels instead of just two.
'Insight' Inside-Out Tracking: 5 Cameras
The Rift used external USB sensors for positional tracking. They were difficult to set up and you needed to buy a third for full 360 degree roomscale. Like the upcoming Oculus Quest standalone, Rift S instead uses onboard cameras for "inside-out" tracking.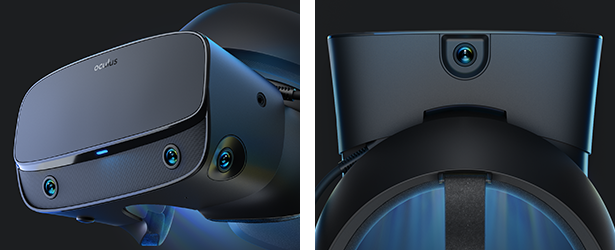 Increased Comfort and Integrated Audio
Oculus partnered with Lenovo™ to design Oculus Rift S. increased comfort, better weight distribution, and improved light blocking, as well as a simple, single-cable system for a clutter-free experience. Rift S features the same integrated audio system as Oculus Quest and Oculus Go, with a headphone jack that lets you use your own favorite headphones.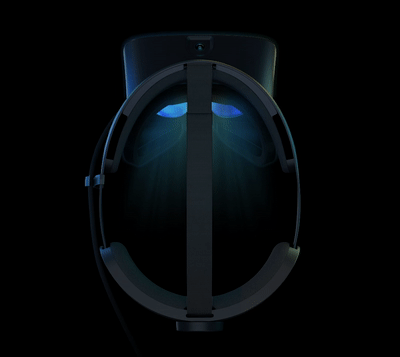 Controllers of Oculus Rift S
With Oculus Touch controllers, you can slash, throw and grab with realistic precision in the top games VR has to offer.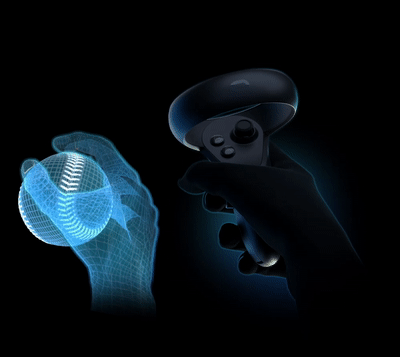 Specs of Oculus Rift S
Display: Resolution: 1,280 × 1,440 per-eye (2,560 × 1,440 total)
Refresh Rate: 80Hz
Connections: DisplayPort 1.2 & USB 3.0
Length of cable: 5 meter
Product Features
Minimum PC

required
Graphics Card: NVIDIA GTX 1050Ti / AMD Radeon RX 470
CPU: Intel i3-6100 / AMD Ryzen 3 1200, FX4350
RAM: 8GB
USB Port: 1 x USB 3.0
OS: Windows 10
Recommended PC specification
Graphics Card: NVIDIA GTX 1060 / AMD Radeon RX 480 or greater
CPU: Intel i5-4590 / AMD Ryzen 5 1500X or greater
RAM: 8GB
USB Port: 1 x USB 3.0
OS: Windows 10
In the box
Headset
Two touch controllers
Warranty bill 6 month