Cable Management for VR Glasses. VR Cable Management Ceiling Retractable Lanyards and Hooks System for HTC VIVE, Oculus Rift, Windows Mixed Reality Wired VR – Moving Freely Pack of 5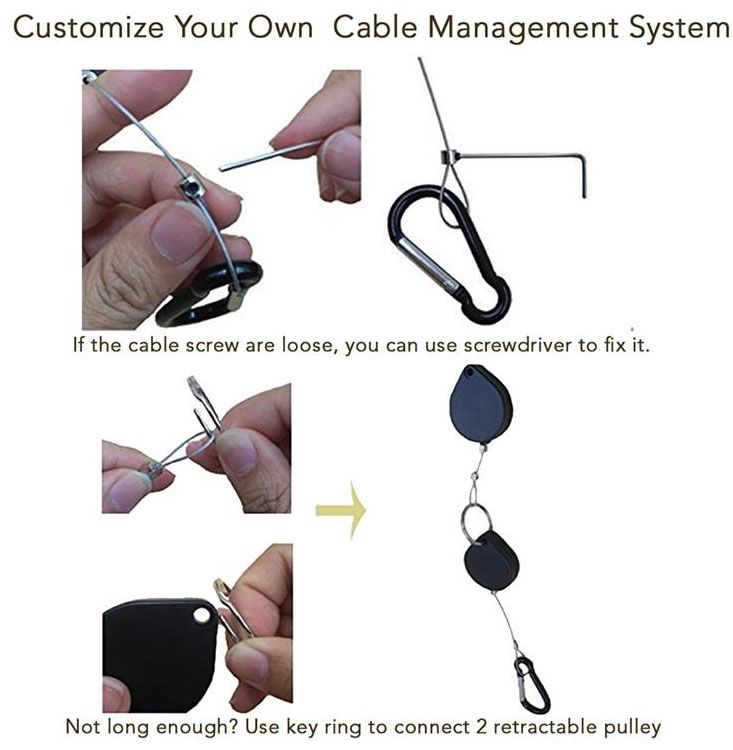 PLAYING WITHOUT WIRE WORRIES-Won't be tangled in a cable in a middle of the game. With the cable being out of the way, you can have more enjoyable play time. they keep my cable off the ground which makes it easier to bend down and get up without the cable getting stuck under your feet.

NEW DESIGN:The Retractable design can be adjusted with the weight of the cable system and rebound automatically. The hooks with adhesive plates hold very well to the drop ceiling, and are not very visible.

EASY TO USE-Just add some tape to a few of the pulley's connection points with the cord.