Rokid Air is the most affordable AR Glasses created for everyone. With wide applications for business, study, and entertainment, you can see movies bigger than ever before, play games, or follow along with maps while hiking. With voice control and advanced features, you can see more and do it all hands-free with Rokid Air.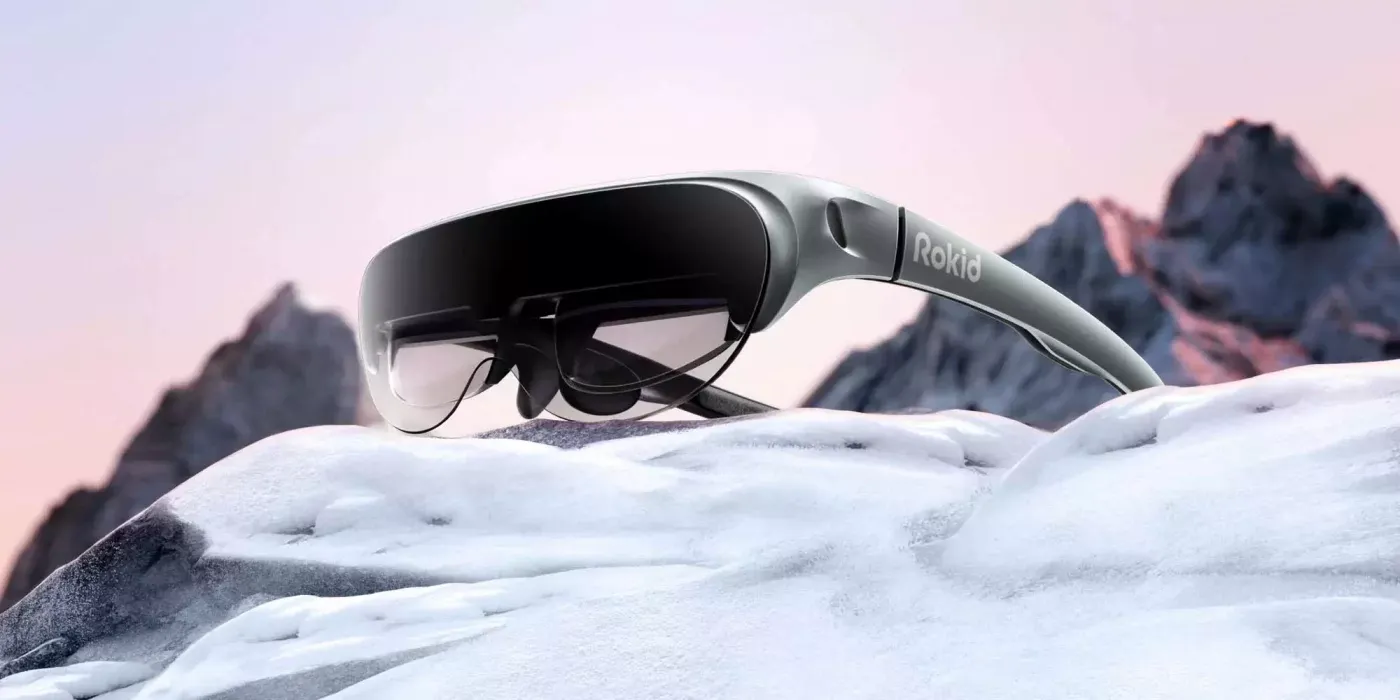 The optical module assembly is made of medical grade, aluminum-magnesium alloy with low density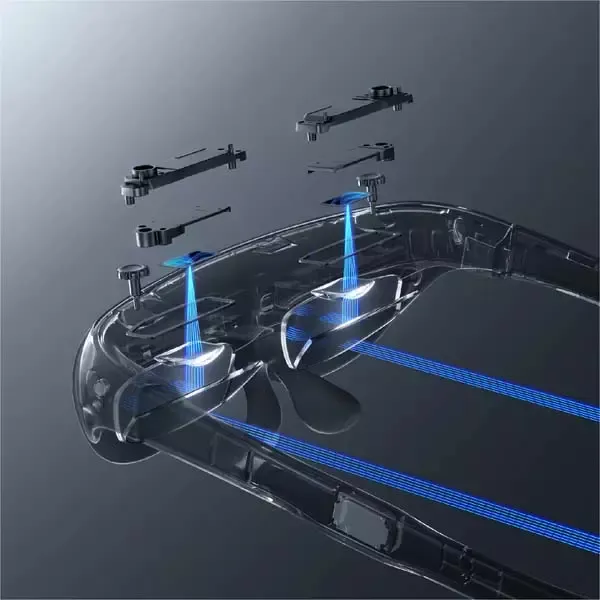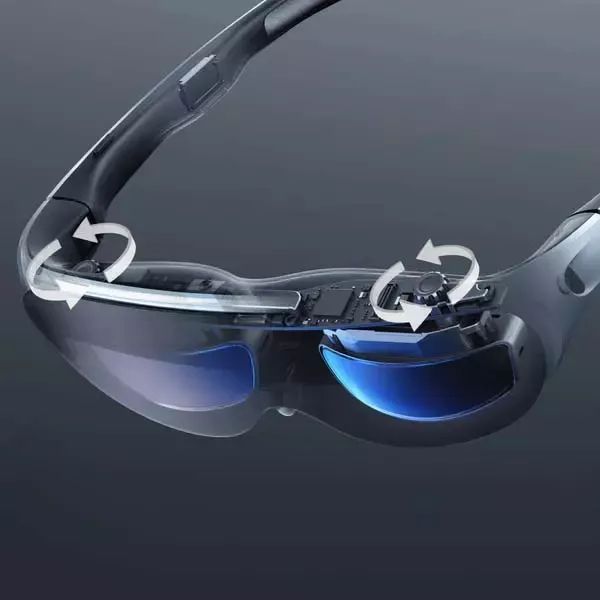 Rokid Air is perfect for people who wear glasses. By turning the focus adjustment knobs, nearsighted users (myopia of -5.00 D or less) can achieve perfect vision. You don't have to wear your prescription lenses or contacts anymore!
Turn Your Phone into a Touchpad
Unlike VR sets, Rokid Air has a new and powerful way for you to interact with its virtual screen. You don't have to buy extra controllers to move the pointer. Your phone becomes a versatile touchpad after connecting with Rokid Air.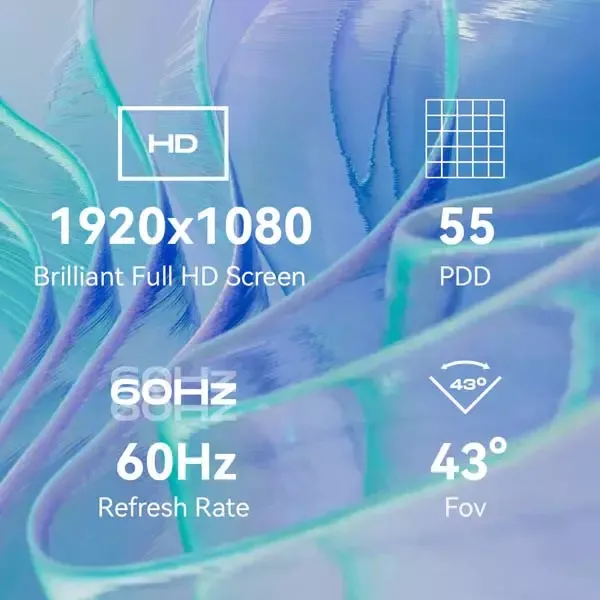 The 1920*1080*2 resolution that Rokid Air produces results in crisp details, vivid colors, and stunning visuals. You can run native resolution on most of your devices without any difficulty and with excellent display quality.
Dual HD Directional Speakers Sound System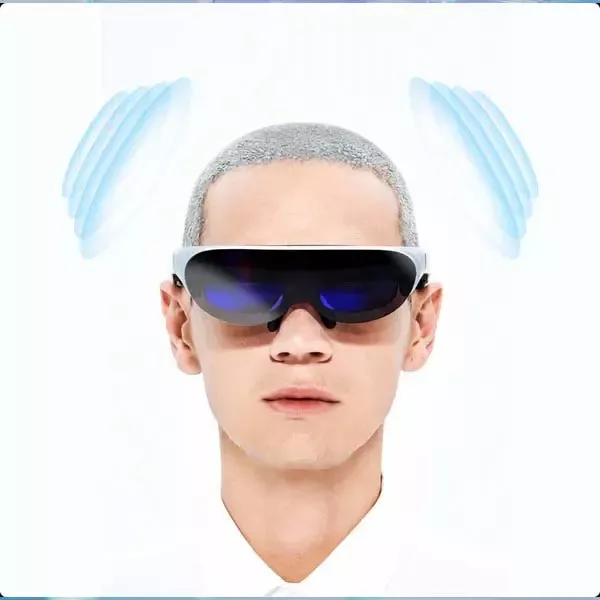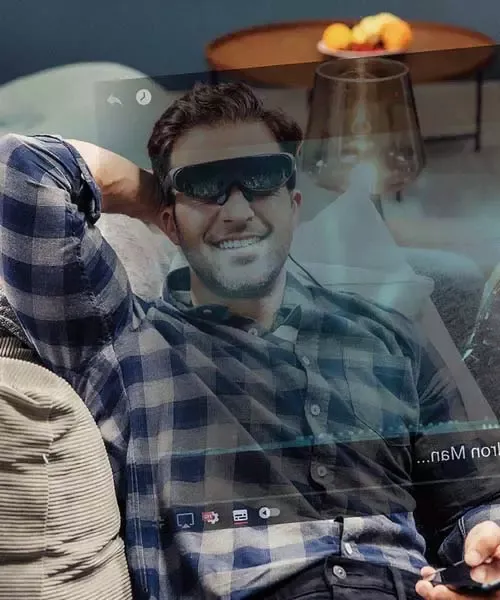 Embrace the best gaming experience whenever you want, Xbox Cloud Gaming? Not a problem!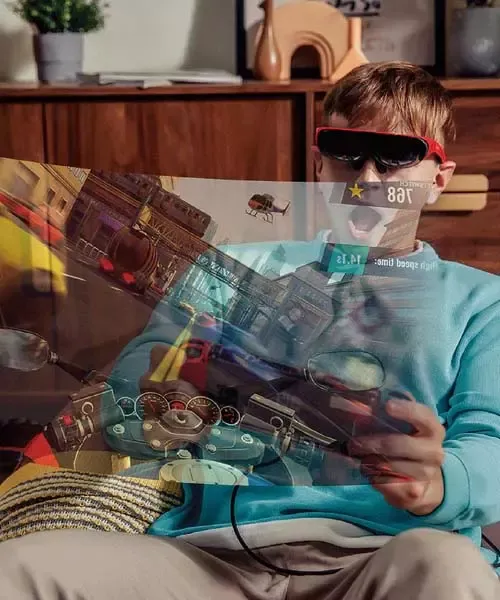 Embrace the best gaming experience whenever you want, Xbox Cloud Gaming? Not a problem!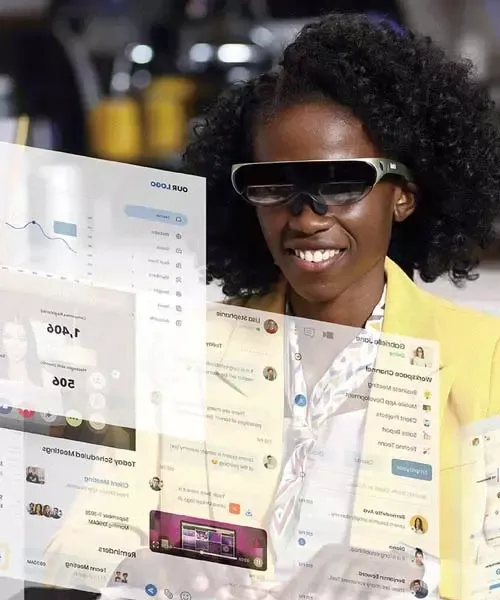 Hazzle-free multi-tasks at the same time, which brings your productivity to the next level!
Rokid Air doesn't need charging. The device to which it is tethered supplies the power so you can enjoy more content, games, movies and fun. It is widely compatible with all devices: Android & IOS phones, desktop computers & laptops, PS4, Xbox and Switch. Simply plug & play to see apps, videos and games in front of you rather than having to struggle to view them on a small device screen.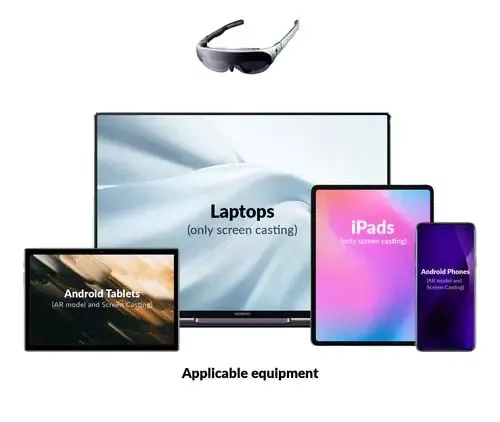 Go to GSMArena.com to check the USB Type-C adapter mode.
If it is above 3.1,choose this one.If not,please choose wireless connection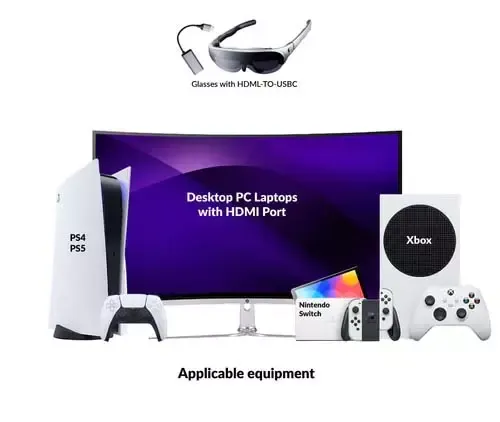 Support game consoles with HDMI adapter
support laptop & TV & etc. with HDMI adapter
Support all apple devices.
Support part of USB Type-C which is below 3.1
Suport displayport over USB-C port. 
If phones not listed, Please select the "wireless adapter" bundle for screen castting.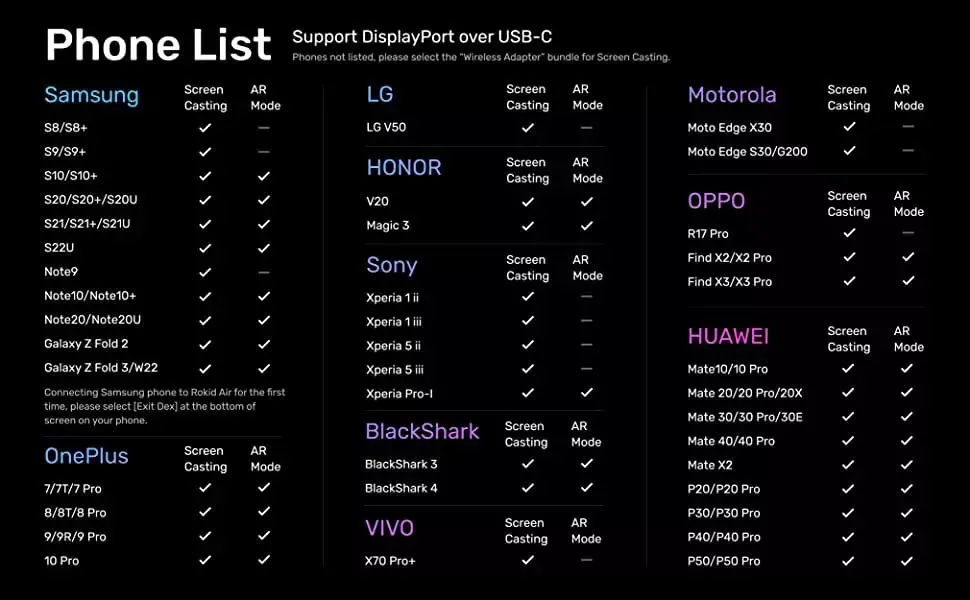 How to connect Rokid Air with iPhone, iPad via Wireless Adapter
Weight:

83g

Audio:

HD directional speaker x 2

AI Interaction:

High-performance noise-canceling microphone x 2

AI voice recognition

Display Brightness:

1800nits

Diopters:

Diopters for myopia of 0.00 ~ – 5.00 D

FOV

43°

Resolution:

2 x 1920*1080

Refresh Rate:

60Hz

Physical Button: 

Brightness Control (for 4 levels)

Connectivity:

Android Phones with USB-C Display Port and OTG (Android 10 or later)
Rokid Air Glasses
Glasses Case
USB-C Cable
User Guide
Glasses Cleaning Cloth
Warranty 6 months
Free shipping Vietnam