Sony Playstation VR 2, PSVR2 Virtual Reality Headset is next-gen VR headset for its PlayStation 5. The new headset straight into the PS5 family with its clean black and white aesthetic and grey accents
Specs of Sony Playstation VR 2
| | |
| --- | --- |
| Resolution | 2,000 × 2,040 (4.1MP) per-eye, OLED, HDR |
| Refresh Rate | 90Hz, 120Hz |
| Field-of-view (claimed) | 110° (diagonal presumed) |
| Optical Adjustments | IPD |
| Connectors | USB-C (no breakout box) |
| Cable Length | 5m |
| Tracking | Inside-out (no external beacons) |
| On-board cameras | 4x IR (external), 2x IR (internal) |
| Input | PSVR 2 Sense controllers (rechargable), eye-tracking |
| Audio | 3.5mm aux output |
| Microphone | Yes |
| Haptics | Controllers, headset |
Display Oled, Eye Tracking
Sony officially announced PSVR 2's name and key specs at its conference at CES 2022 and in a PlayStation Blog post. The Playstation VR 2 will feature a 4K OLED HDR display system with 2000 x 2040 resolution per eye, headset-based controller tracking, feedback built into the headset, and haptic feedback in the controllers, and eye-tracking.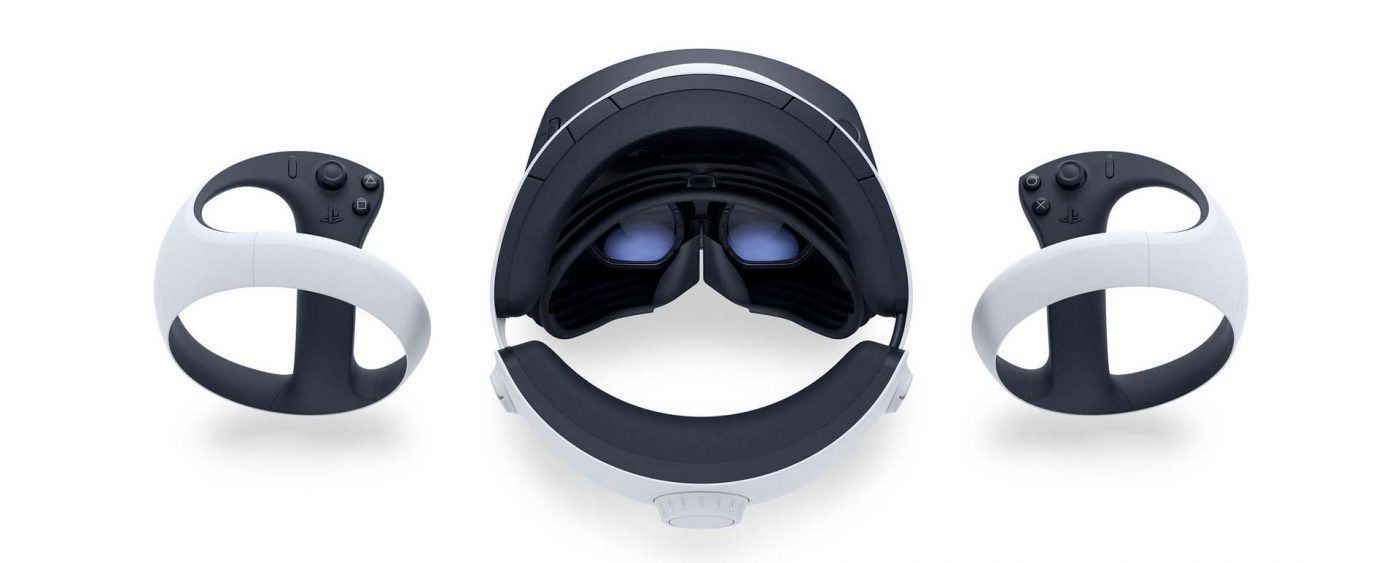 The addition of eye tracking will be particularly pleasing news for VR enthusiasts, as it lets the PSVR 2 track the motion of your eyes. Simply look in a specific direction and the headset will create an additional input for your game character. This results in a more intuitive and natural experience.
The headset supports headphones with a standard headphone jack, and has one cable that tethers to the PS5 via USB-C, via a jack that seems to come out of one side of the headband. That's a lot fewer wires than the crazy breakout box needed for the original PSVR.
PlayStation VR2 Sense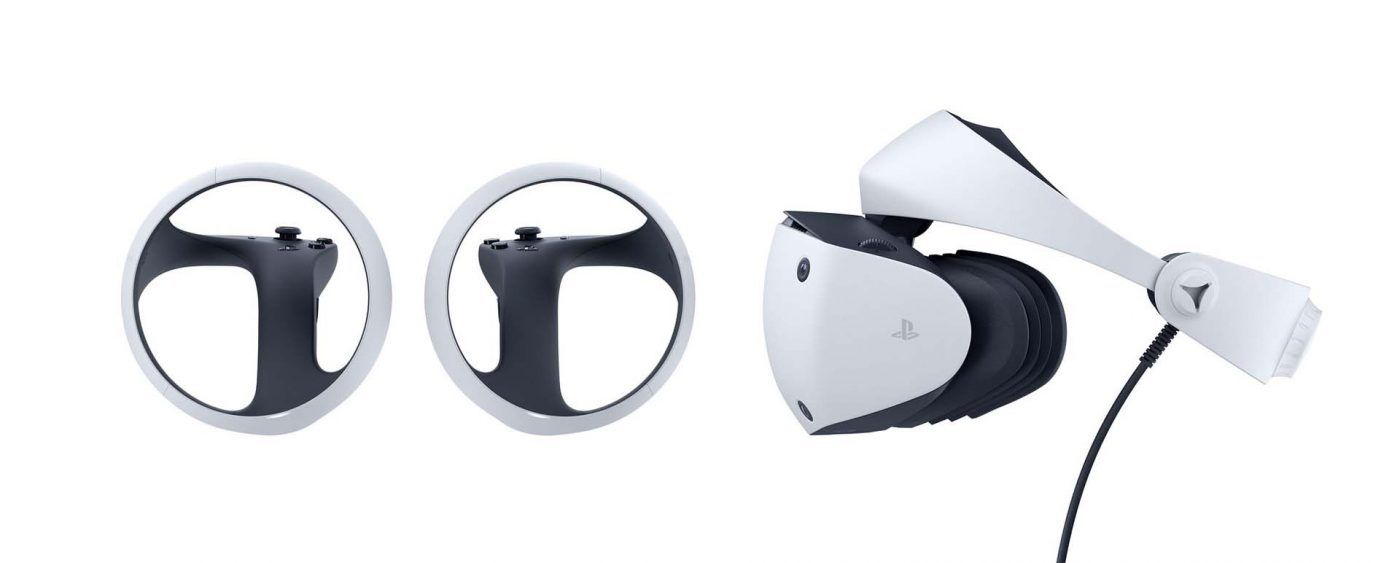 The PSVR 2 controllers look to enhance VR immersion with built-in haptic feedback, adaptive triggers, and finger-touch detection while sporting a more orb-like design that should make them more comfortable to hold. They also sport a similar design to that of the DualSense controller and Pulse 3D Headset, with rounded edges and a white and black aesthetic.
Another feature the PSVR 2 controllers take from the DualSense is haptic feedback. Haptic feedback uses touch to communicate with players, allowing you to feel sensations from a game through the controller itself. So, for example, in Astro's Playroom for PS5, when you're walking through sand, you can feel the texture difference reverberated through the DualSense controller.
In the box
Sony Playstation VR 2 headset
2 x PSVR 2 Sense
USB-C Cable
Warranty bill 12 months
Free shipping Vietnam