The T.Flight Rudder Pedals from Thrustmaster is a customizable set of pedals designed for all users. It connects to your system via USB and/or RJ12, and is compatible with Windows PCs and the Sony PlayStation 4.
Two differential brake pedals for optimized flying
Large differential brake pedals: 10 inches/25 centimeters (12/45 shoe size).
Rounded central pivot with central grip, on the differential brake's axis.
Pivot angle with a 15° range of travel: on an incline for deliberate activation, avoiding inadvertent activation when using the rudder.

Sturdiness and Precision
Versatile ergonomic design suitable for all types of flight (aerial combat, space adventure, civil flight, etc.). With the heel-rest removed, you can control the rudder using the ball of your foot, with your heel on the floor. With the heel-rest in place, you can rest 100% of your foot on the pedal.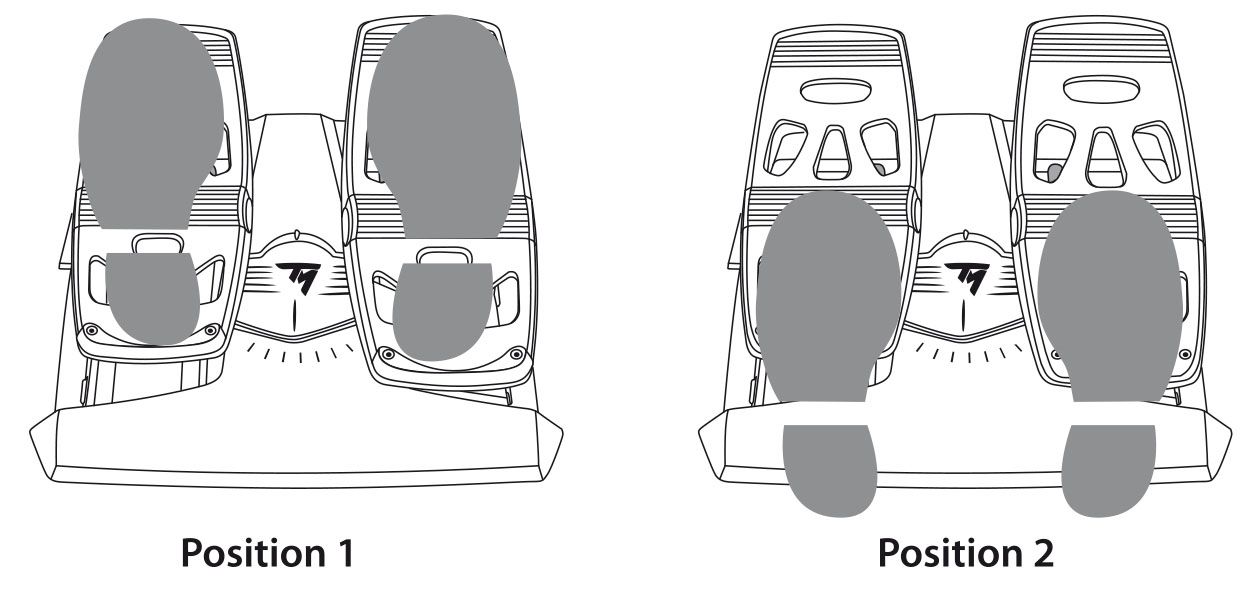 Compatible with flight controls of Thrustmaster
Thrustmaster T.Flight Rudder Pedals compatible with T.16000M FCS, Hotas X or TCA Airbus…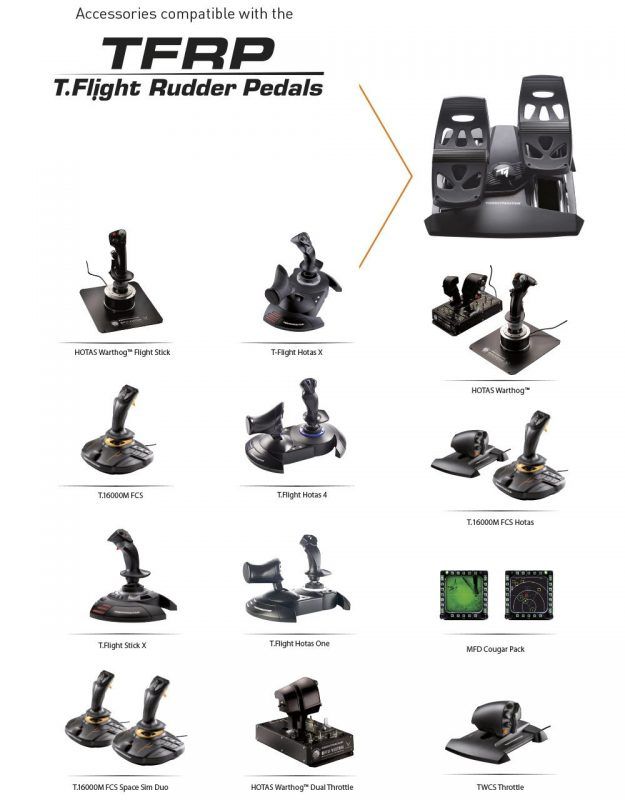 In the box
Thrustmaster T.Flight Rudder Pedals
RJ12 Cable
RJ12 to USB Adapter
2 x Removable Differential Brake Heel Rests
Driver Download
Warranty 6 months
Free shipping Vietnam