Valve Index is a PC VR headset powered by the SteamVR platform. It should be compatible with all existing SteamVR games. However older titles may not be optimized for the Index Controllers as they were built with HTC controllers in mind.
The headset
Integrated headphones with off-ear design
Headsize adjustment wheel
Eye relief and IPD slider
Valve says the new headset has been designed with a focus on "fidelity first" – meaning a focus on visuals, audio and ergonomic design to create a VR headset that's a joy to use.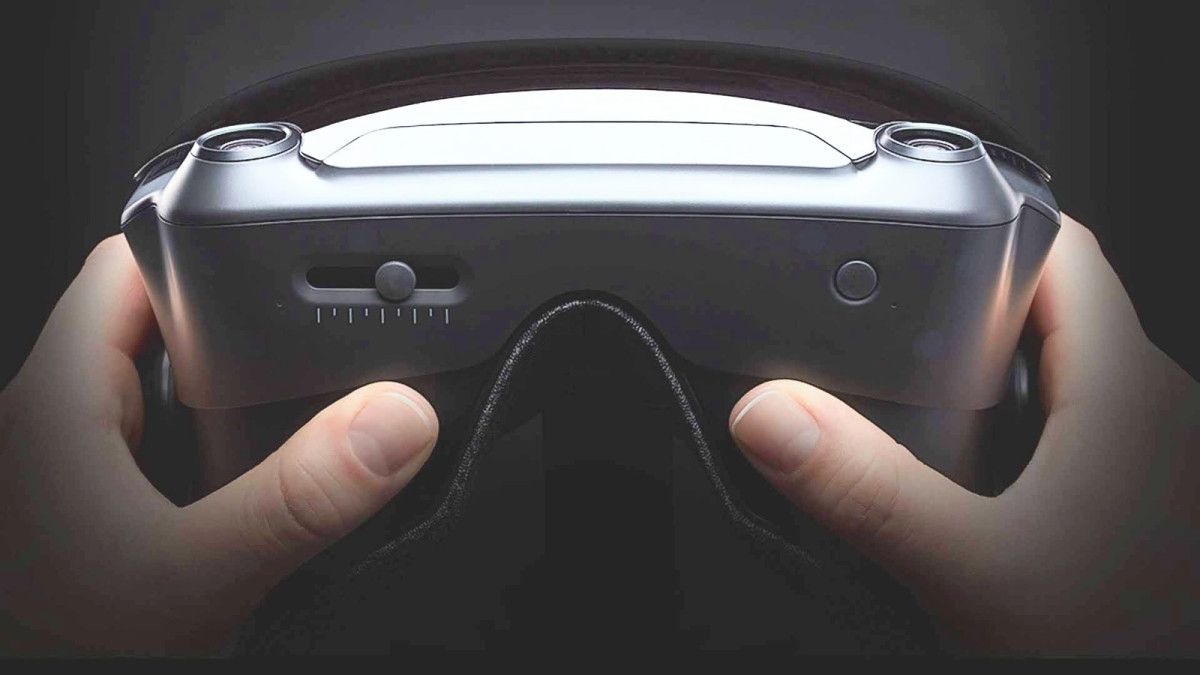 Based on what we know from the images and specs, this new headset should indeed be comfortable to use. It has various premium design features similar to those we've seen on other VR headsets. This includes use of padded and woven antimicrobial fabrics on the headbands, swappable face pads and various size adjustment options.
Apparently, the Valve Index will not only adjust to the size of your head but will also be able to be tweaked to sit nicely on your face with comfort further enhanced by IPD and eye-relief adjustment options.
As well as housing a number of tacking lenses, the front of this new headset also includes a pair of global-shutter RGB cameras. These will enable pass-through to give you a vision of the room around you. This tech also opens up options for developers to make use of these cameras in their content.
Headphones
It looks like Valve is trying something a little different, and lot interesting, with its built-in headphones on the Index. Using the Term "Off-Ear Immersion", they say it gives you a far more realistic sound than having them touching.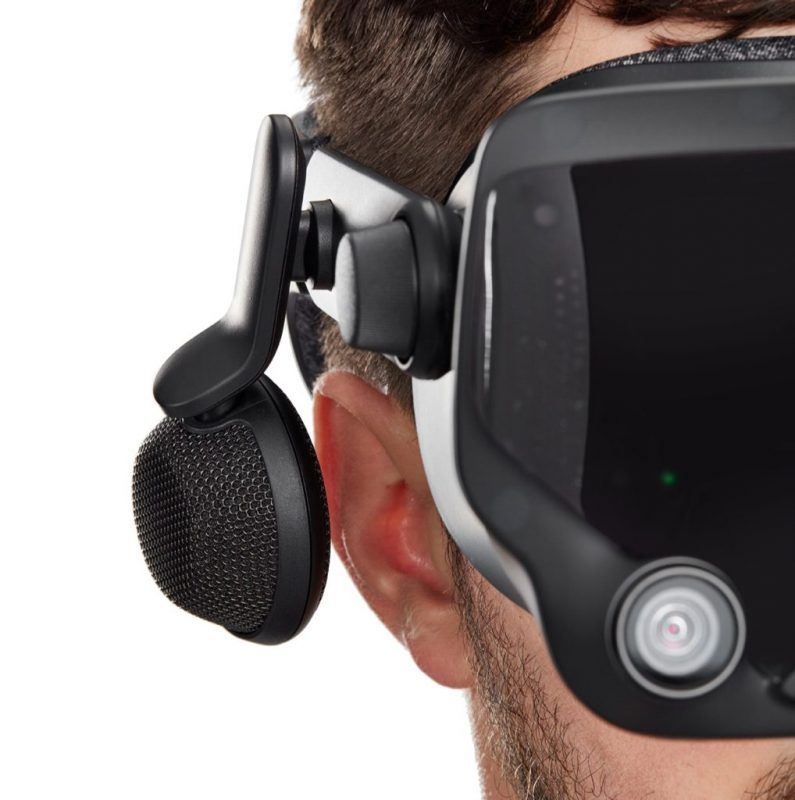 Firstly they are going to much more comfortable. Having headphones on for long periods of time while you are physically doing things makes you sweaty and uncomfortable in fairly short order. With these new headphones though you will be able to keep cool.
The headphones have, according to Valve, been designed so "…the sound interacts with the geometry of the outer ear and the head." This is not really something I've ever heard and I will be interested to see how much outside noise breaks through the headphones. Maybe having headphones touching your ear breaks immersion as Valve says, but I know my baby shouting at the dog certainly will.
Display visuals
Dual 1440×1600 LCDs
Up to 144Hz refresh rate
20 degree wider Field of View than HTC Vive
IPD adjustor with 58mm – 70mm range
The Valve Index is designed to offer the "best-in-class" VR experiences, as such, you'd expect some fairly decent specs. This headset sports two LCDs offering a resolution of 1440×1600 per eye, that's the same as the HTC Vive Pro. However, Valve claims these RGB LCDs offer 50 per cent more subpixels than the traditional OLED screens which result in improved sharpness.
Valve Knuckles Controllers 
USB-C and 2.4GHz Wireless connections
900mA fast charging with a 1100mAh capacity Li-Ion polymer battery
Over 7 hours of battery life
A Button, B Button, System Button, Trigger, Thumbstick, Track Button with Force Sensor, Grip Force Sensor, Finger Tracking, IMU
The Index Controllers have 87 sensors built into them meaning they'll be able to track not only your hand movement, but also individual finger positions and things like grip and pressure. Valve says this has all been finely tuned to enable much more natural and accurate movement.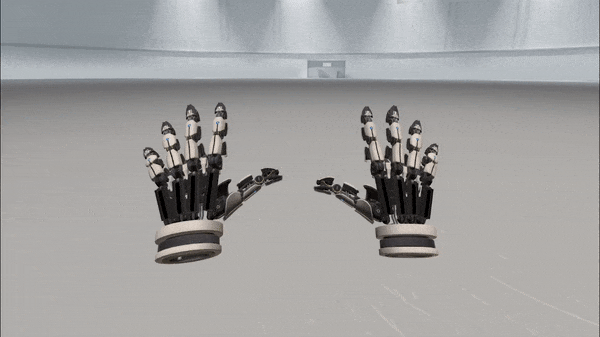 These controllers not only track individual finger movements but are also capable of accounting for different hands if friends come over to play and even re-calibrate to account for changes in your skin's capacitance.
SteamVR Tracking 2.0 (Base Stations)

Base stations are required to use Index. The front cameras are for passthrough, they do not perform inside-out tracking.
Compared to the original 1.0 used on the original Vive, the new base stations are smaller, quieter, and use less power. Valve claims they're also more mechanically reliable and less expensive to produce.
PC requirements for Valve Index
Minimum PC requirements
Operating System: Windows 10
Processor: Dual Core with Hyper-Threading
Memory: 8 GB RAM
Graphics: NVIDIA GeForce GTX 970, AMD RX480
Network: Broadband Internet connection
Additional Notes: Available DisplayPort (Version 1.2) and USB (2.0+) Port Required
Recommended PC
Processor: Quad Core or better
Graphics: NVIDIA GeForce GTX 1070 or better
Additional Notes: Available USB (3.0+) Port Required for Headset Pass-Through Camera & USB Port Support
In the box
Headset
2 x Base stations
2 x Valve Knuckles Controllers
Cable
Power Adapter
Warranty bill 3 month
Free shipping Vietnam