Dell Visor Windows Mixed Reality. Dell systems are the foundation of virtual reality, delivering immersive experiences via innovative machines packed with top-tier specs. Dell created a set of standards and collaborated with industry leaders to bring you laptops, desktops, workstations – and now the Dell Visor. The Dell Visor is a Windows Mixed Reality headset and it's ready for action right out of the box. Pair it with select hardware and Windows 10 Fall Creators Update and watch your VR games, videos and movies come to life.. 
Take your vision on a voyage
Gorgeous, no matter where you turn: With 1440 x 1440 resolution per eye and a 90 Hz refresh ratei, you'll experience 360-degree views with complete clarity. It's an experience that feels as good as it looks.
Change your perspective: Two 2.89″ LCD panel displays and Fresnel lenses deliver razor-sharp focus and outstanding focal depth for a clear, awe-inspiring view.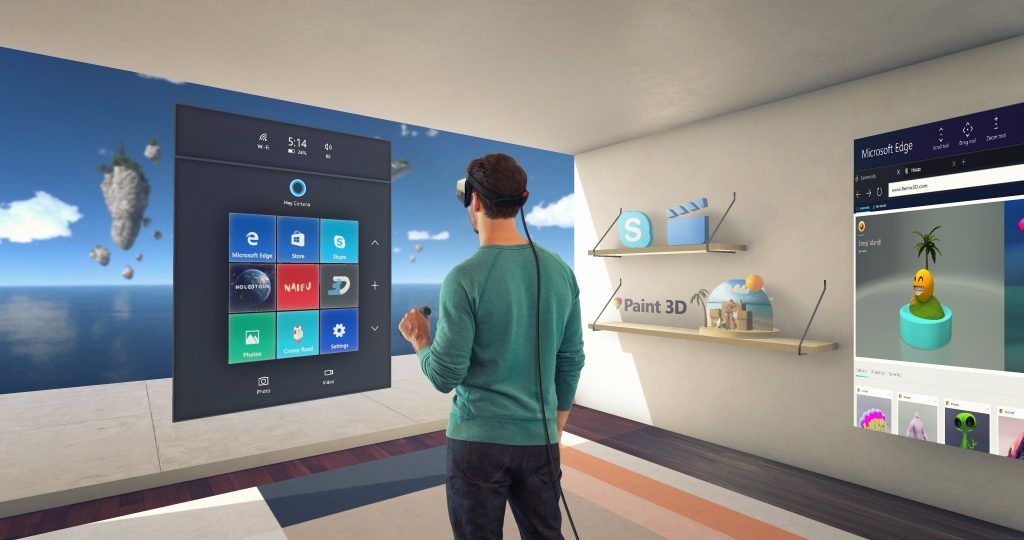 Exceptional looks good on you
Raise your standards: Your Dell Visor features a sleek, stylish white design that stands out in any setting. But it's more than a gorgeous headset, it's ergonomic – with a flip-up visor that raises 90-degrees for fast transitions between the virtual world and reality. The premium look combined with seamless transitions elevates your experience every time you wear it.
Fit for another dimension: An adjustable thumbwheel lets you adjust the size of the headband for the perfect fit. The face sponge attaches with Velcro and lets you interchange sizes, including glasses wearers. These small adjustments make sharing your headset easy, even though you may not want to.
Go the distance without distraction: Move freely thanks to the cable management clip. It secures and routes the Y-cable, a cord that splits in two and connects the USB 3.0 for power and HDMI for video, to below the headband and out of your line of sight.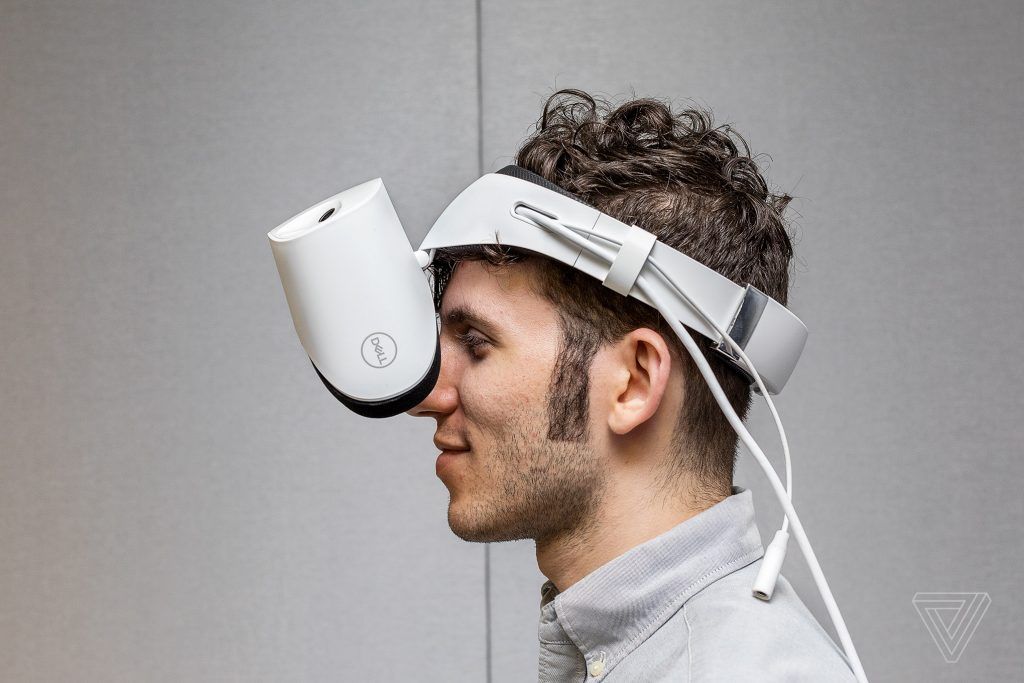 Tích hợp controller, điều khiển đi kèm. Dễ dàng cho các thao tác khi sử dụng kính. Với kính thực tế ảo của Dell Visor bạn tự do di chuyển hoàn toàn và cho phép tương tác một cách tự nhiên nhất như nhặt hay cầm nắm đồ vật, sử dụng vũ khí, nhập văn bản hay kiểm soát các nhân vật khác. Có các nút tính năng điều hướng giúp bạn dễ dàng di chuyển và điều hướng xung quanh trò chơi phù hợp với không gian sử dụng của mình.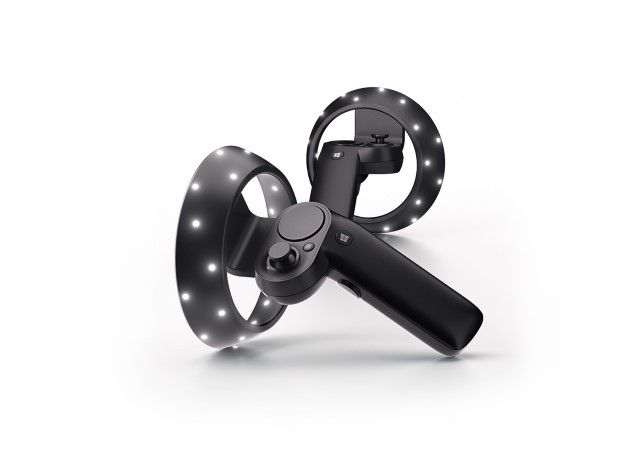 Product Features
Compatible OS
Must be connected by a cable to a PC running Windows 10 Fall Creators Update.
Required connectors
Features an HDMI 2.0 video output, USB 3.0, and 3.5mm audio jack.
Inside-out cameras
Eliminate the need for external cameras and setup.
Easy to wear and take off flip-up visor
Enables convenient transition from the virtual to the real world.
Weight-balanced, cushioned headband
Takes the pressure off your nose and cheeks and offers comfort for long-lasting VR sessions.
Wireless controllers
Dell Visor Controllers allow smooth movement in VR and provide haptic feedback for a more immersive experience. Features Bluetooth interface for an easy setup.
Bend VR to your will
Includes a thumb stick, touchpad, trigger button, grab button, windows button, menu button, pairing button.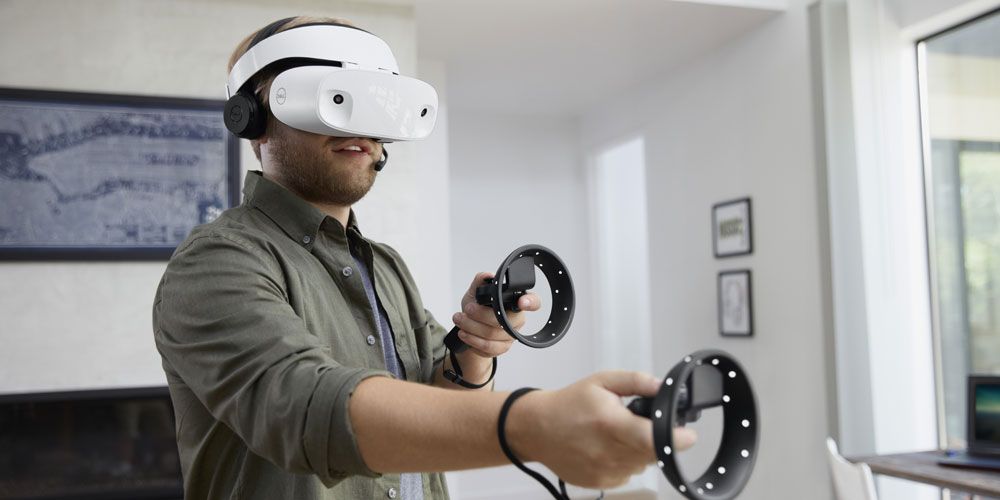 In the box
Dell Visor Virtual Reality Headset and Controllers for Compatible Windows PCs
Cords
Wrist lanyards
4 x AA batteries
User's guide & documentation