Samsung Windows Mixed Reality ( Samsung HMD Odyssey ) Explore different Windows Mixed Reality worlds with this Samsung HMD Odyssey headset. Its 3.5-inch dual AMOLED display provides realistic viewing at a 110-degree field of view, and its AKG headphones with 360-degree spatial sound let you hear dynamic audio details. Chat with friends and access Windows Cortana via the built-in microphone of this Samsung HMD Odyssey headset.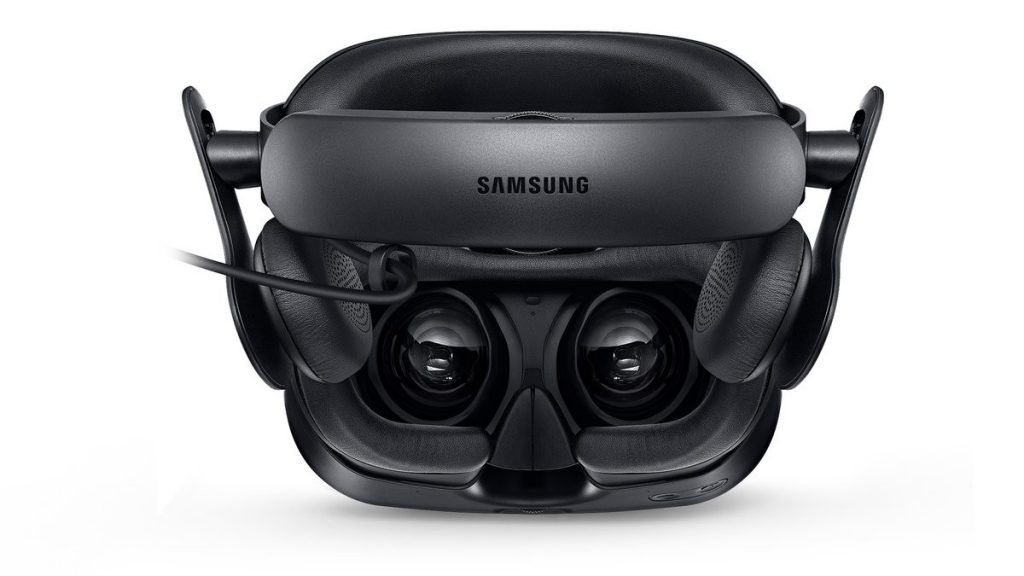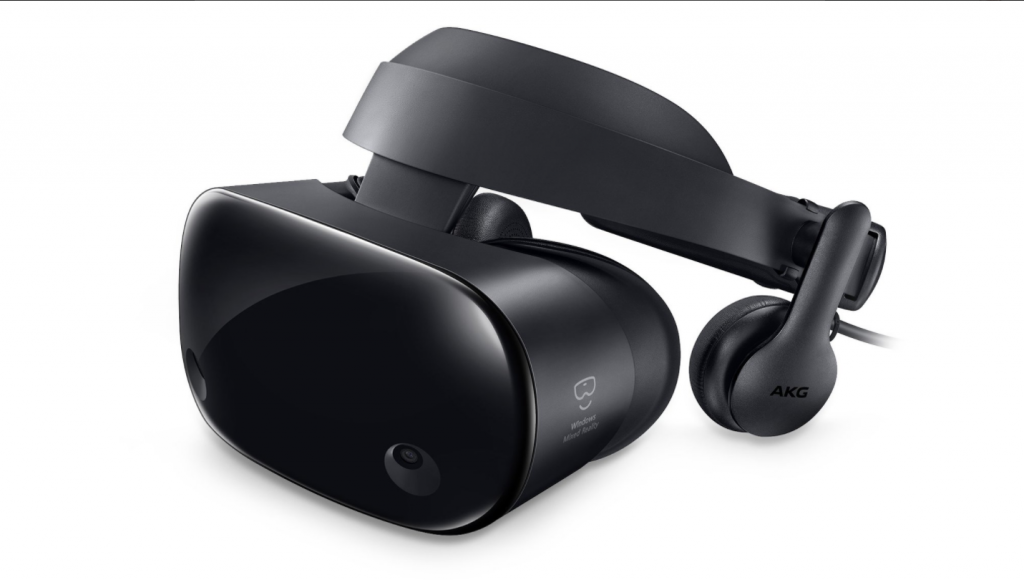 Victorious gaming adventures await with the new Samsung HMD Odyssey. Get dropped into virtual worlds and battlegrounds created by Windows Mixed Reality.* Talk to friends and move with freedom, surrounded by vivid graphics and 360-degree spatial sound. With easy setup and a comfortable fit, it's all about the game.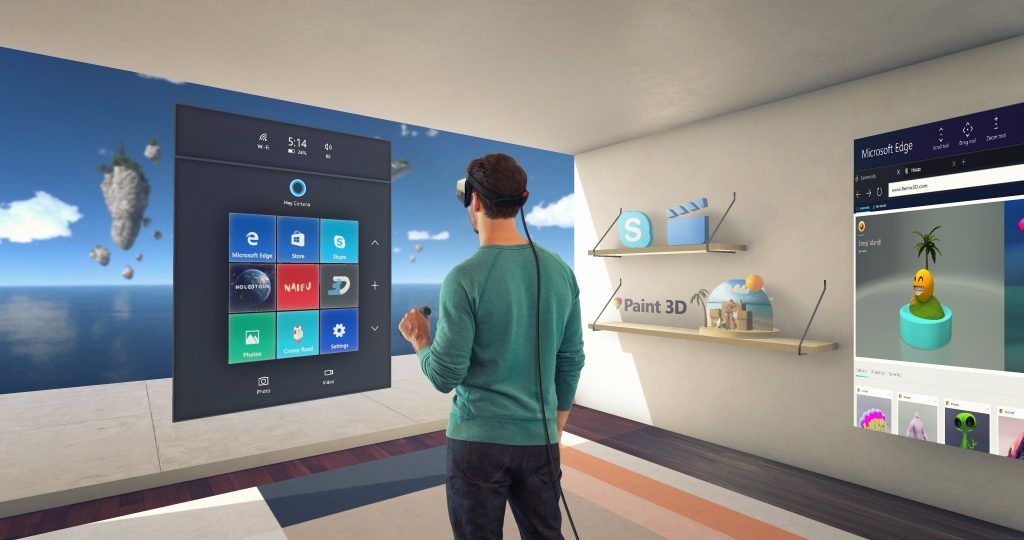 Step into brilliant new worlds with a high-resolution AMOLED display. Bright, clear graphics make adventures more immersive and victories more vivid. Plus, get a broad view with dual screens that allow for a 110-degree field of view, one of the widest available on the market.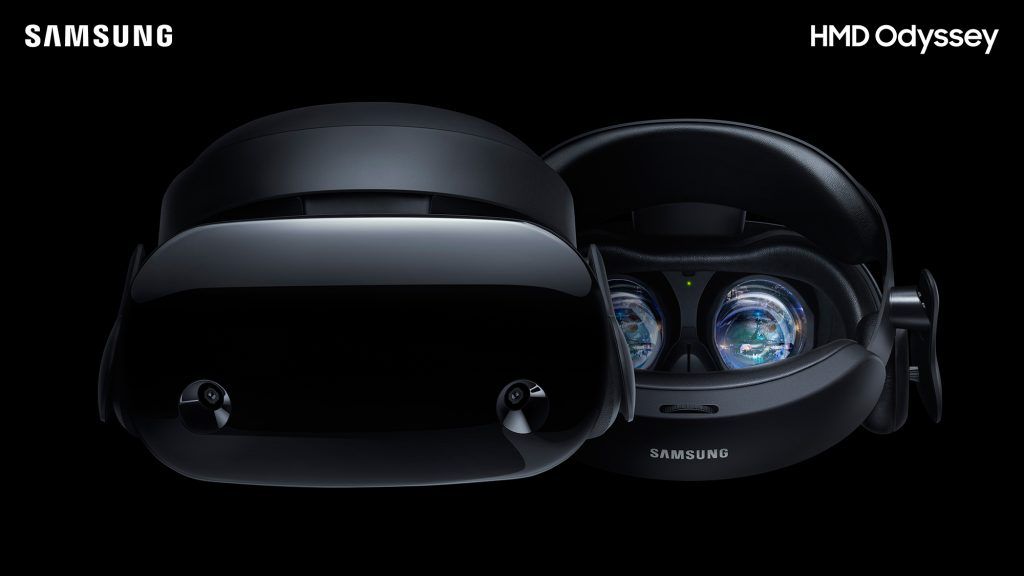 Setup made simple
Setup is easy with inside-out position tracking—no external sensors necessary. Just plug in to a compatible PC,* get into the game and move fluidly with 6 degrees-of-freedom (6DOF) motion control accuracy.
In the box
2 wireless motion controllers
Samsung Odyssey Mixed Reality Headset with controllers for compatible Windows PCs
Software