Lenovo Explorer Windows Mixed Reality a part of Windows Mixed Reality . Windows Mixed Reality enables you to transform your everyday laptop or PC into something more memorable—and fun. Enjoy access to over 20,000 Microsoft apps, including the latest games and entertainment. And if you need to be productive, just tap into Microsoft Office Suite and create your own virtual workspace. For a taste of Windows Mixed Reality
Explore the combination of real and virtual experiences with this Lenovo mixed reality headset bundle. Dual 1440 x 1440 displays provide realistic images with a 90Hz refresh rate to eliminate flicker, and the headset uses USB 3.0 and HDMI 4.0 for fast updates. This Lenovo mixed reality headset bundle includes two Bluetooth motion controllers for interactive action.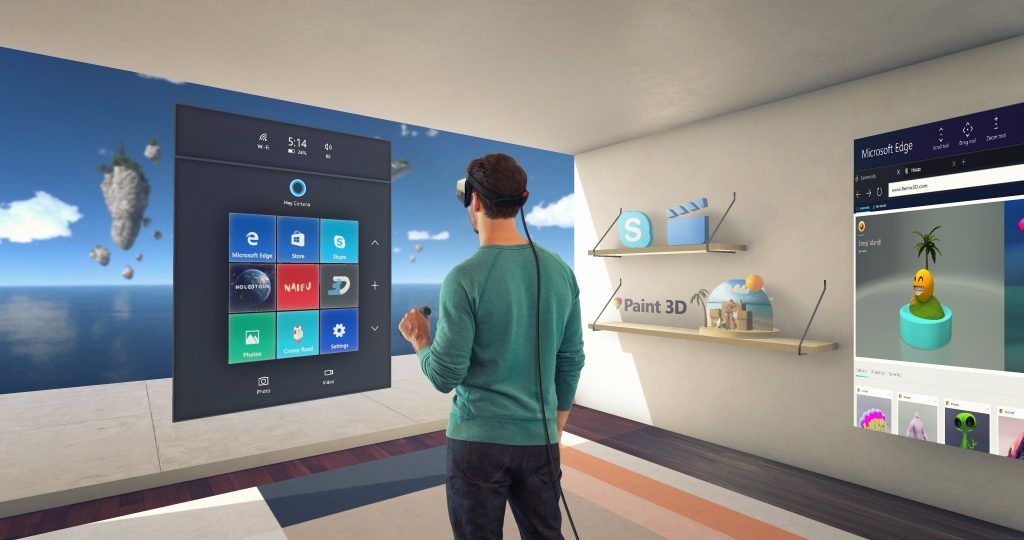 Product Features
Recommended PC Specification
Intel i5, 6th or 7th gen 4-core; 8GB memory; Nvidia GTX 960/1050; AMD Radeon RX 460; DX 12 capable GPU; Bluetooth 4.
Compatible OS
Must be connected by a cable to a PC running Windows 10 Fall Creators Update.
Required connectors
USB 3.0 Type A, HDMI 2.0.
Windows mixed-reality headsets and motion controllers
Give you the freedom to create the content you imagine with full rotational and positional tracking built into the headset.
Ergonomic
The Lenovo Explorer is light, weighing only 380 grams and is comfortable due to its ergonomic design. Immerse in hours of non-stop fun and entertainment.
Huge content ecosystem
Explore AAA content with Mixed Reality on Windows 10. Be the hero in popular Xbox® games in the world you deserve, where you are at the center of every adventure.
No external sensors needed
With room scale and 6-DOF position tracking, you can play safer and move freely.
Easy to set up
VR headsets with spatial awareness capability can be complicated to set up. With Lenovo Explorer, this is accomplished within minutes by connecting just one cable to your PC.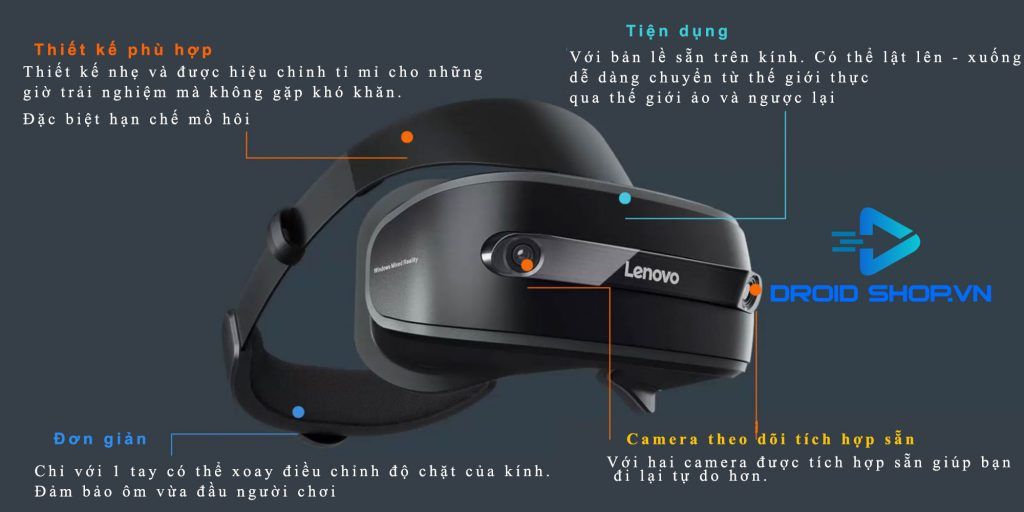 Up and running in minutes
Unlike rival immersive headsets, with external cameras and sensors that can take an age to install, Lenovo Explorer is a breeze to set up. Simply plug two cables into your PC and away you go.
In the box
Lenovo Headset
2 Motion controllers
Batteries
Cables
Manual