Deal Ends in
HP Windows Mixed Dive into the world of mixed reality and blur the line between real and digital. Designed to deliver cutting-edge visual quality and superb comfort, the HP Mixed Reality Headset with Controllers puts the magic of immersive computing within reach.
 .
Seamless setup
With integrated motion tracking, a 2–in–1 cable that pairs HDMI 2.0 and USB 3.0, and compatibility with both Windows Mixed Reality and Windows Mixed Reality Ultra PCs, you go from out-of-the-box to total immersion without the hassle of setting up additional peripherals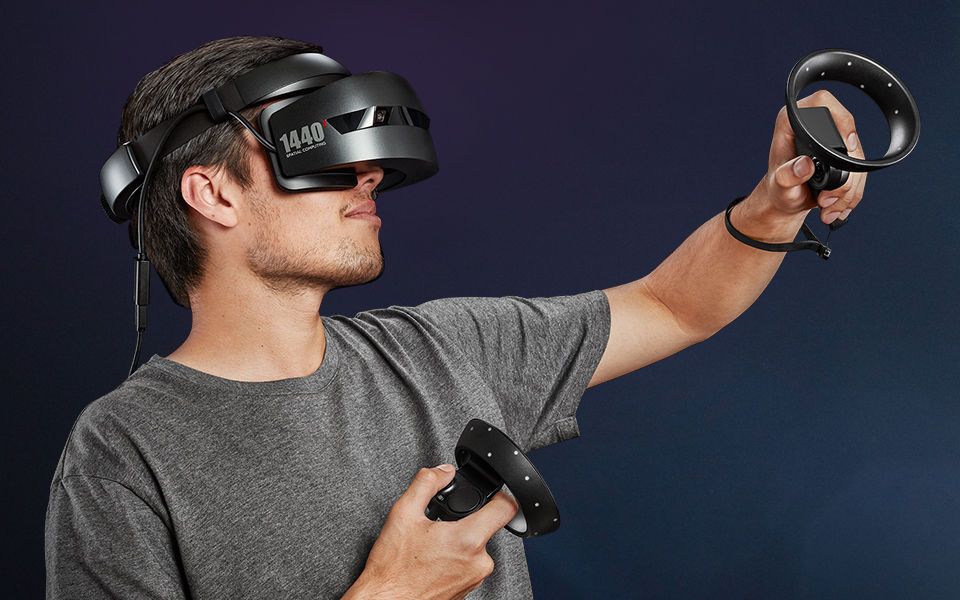 Product Features
Recommended PC Specification
NVIDIA GTX 965Ml / AMD RX 480M(2GB) equivalent or greater video card for notebook and NVIDIA GTX 980 / AMD RX 480(2GB) for PC; Intel Core i7 /AMD Ryzen 7 1700 equivalent or greater CPU; 16GB+ RAM memory.
Compatible OS
Must be connected by a cable to a PC running Windows 10 Fall Creators Update.
Required connectors
1x USB 3.0 port plus 1x USB 2.0 port and compatible HDMI 1.4 or Display Port 1.2 for 60 Hz HMD Mode, HDMI 2.0 or Display Port 1.2 for 90 Hz HMD Mode.
Windows Mixed Reality headsets and motion controllers
Give you the freedom to create the content you imagine with full rotational and positional tracking built into the headset.
Built-in audio out and microphone support
through 3.5mm combo audio jack.
In the box
2 in 1 HDMI 2.0 and USB 3.0 cable
2 x wireless motion controllers
HP Mixed Reality Headset