Meta Quest 2 256GB Virtual Reality Headset with game Resident Evil 4 Bundle is the all-in-one system that truly sets you free to roam in VR.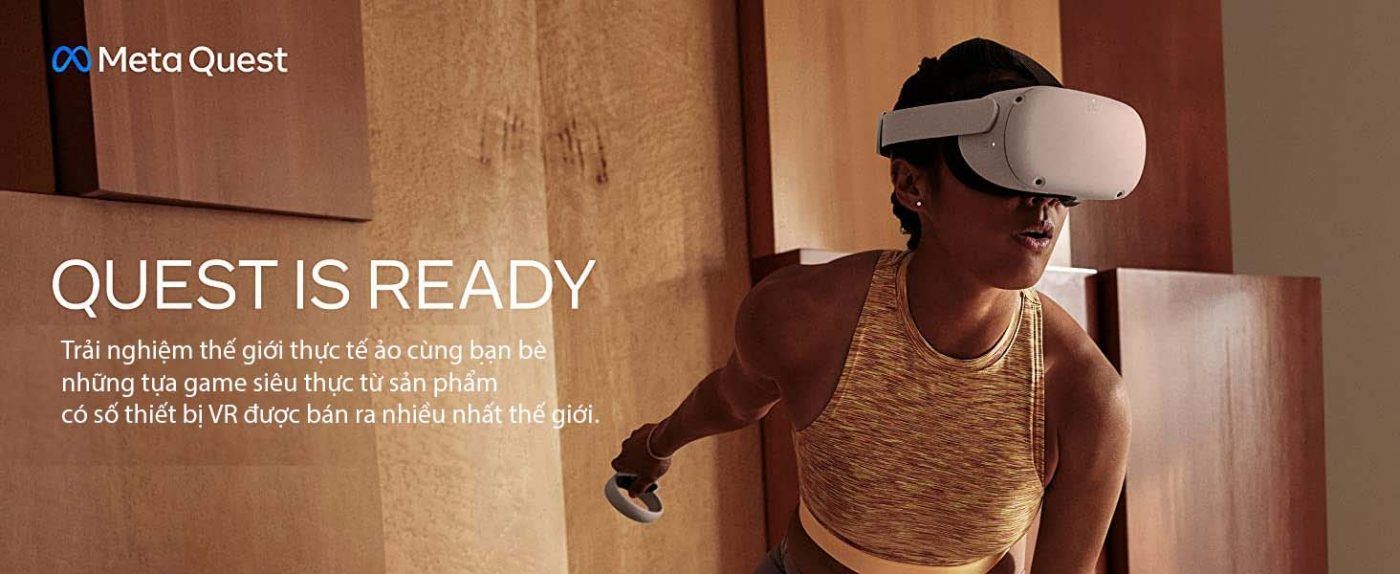 Meta Quest 2 + Resident Evil 4 Bundle save and get iconic games
Save $40 and get iconic games included. Limited edition, while supplies last*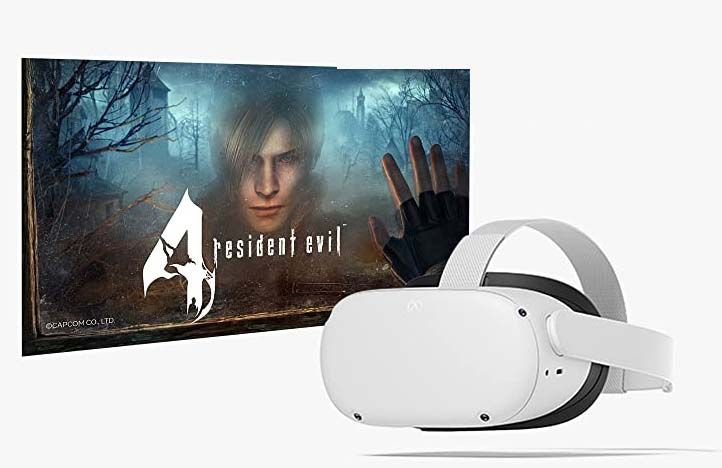 Resident Evil 4 VR - Best VR/AR Game
Rated 9/10 by IGN and winner of Best VR/AR Game at The Game Awards 2021, Resident Evil 4 continues to earn rave reviews: 2022 DICE Awards finalist for VR Game of the Year and winner for VR Game of the Year at the 2022 SXSW Gaming Awards.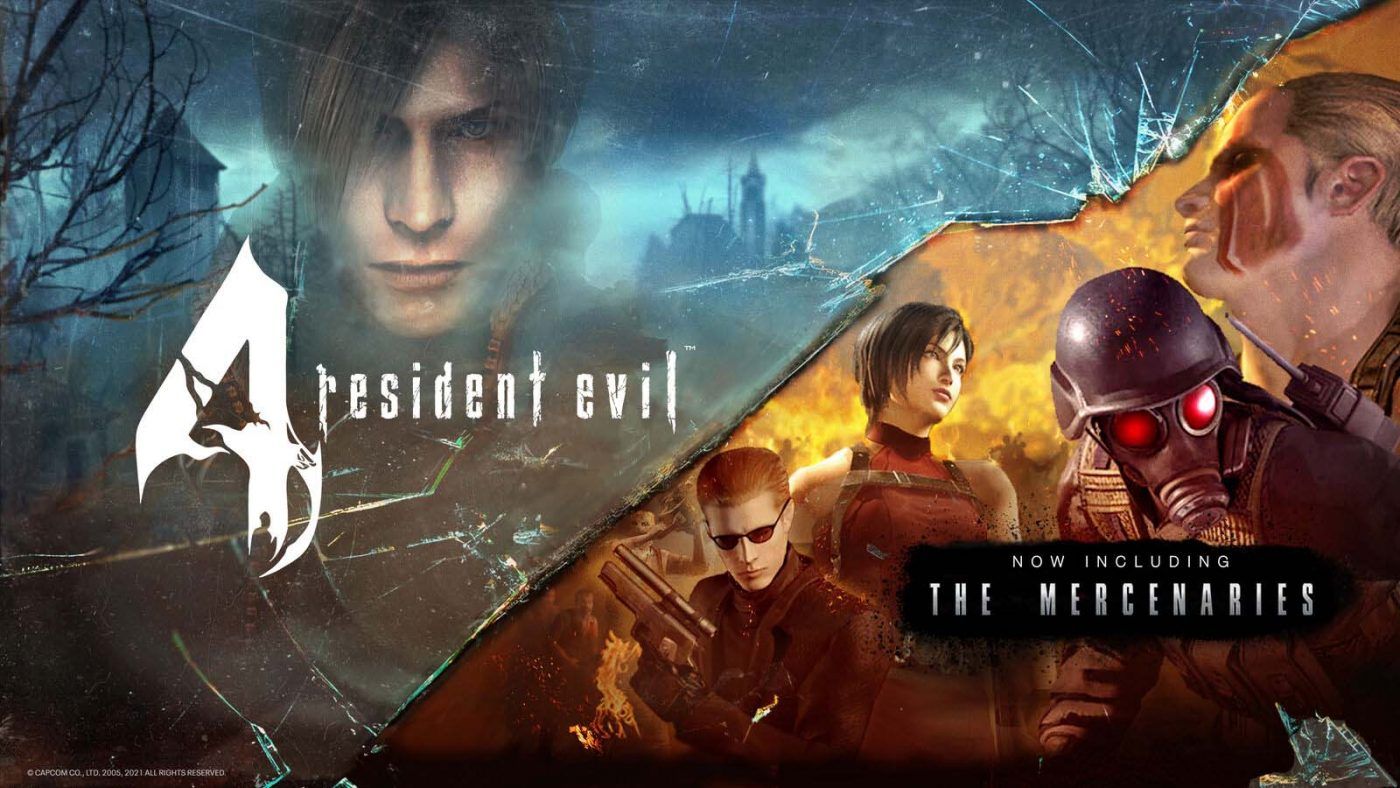 Explore the world of Resident Evil 4, entirely remastered for VR. Step into the shoes of special agent Leon S. Kennedy on his mission to rescue the U.S. President's daughter who was kidnapped by a mysterious cult. Come face to face with enemies, and uncover secrets with gameplay that revolutionized the survival horror genre.
Battle horrific creatures and face-off against mind-controlled villagers while discovering their connection to the cult behind the abduction.
Meta Quest 2 Powerful hardware

A super fast processor and high-resolution display help to keep your experience smooth and seamless, even as high speed action unfolds around you.
3D positional audio, hand tracking and haptic feedback make virtual worlds feel real.
Meta Quest 2 256GB easy to setup
Kính Meta Quest 2 128GB tặng kèm game Resident Evil 4 cài đặt đơn giản như các phiên bản trước đó.
Tham khảo hướng dẫn cài đặt Meta Quest 2. Sau khi cài đặt xong bạn vào phần redeem code trên ứng dụng Meta Quest của bạn để add code có sẵn trong hộp vào.
Specs of Meta Quest 2 256GB
| | |
| --- | --- |
| Resolution (per-eye) | 1,832 × 1,920 LCD |
| Refresh Rate | 90Hz |
| Processor | Snapdragon XR2 |
| RAM | 6GB |
| Battery Life | 2–3 hours |
| IPD Adjust | 58mm, 63mm, 68mm |
| Weight | 503g |
| Storage | 256 GB |
| Strap | Soft |
| Micro | Built-in |
| Speak | Built-in |
| Resolution (per-eye) | 1,832 × 1,920 LCD |
In the box Meta Quest 2 256GB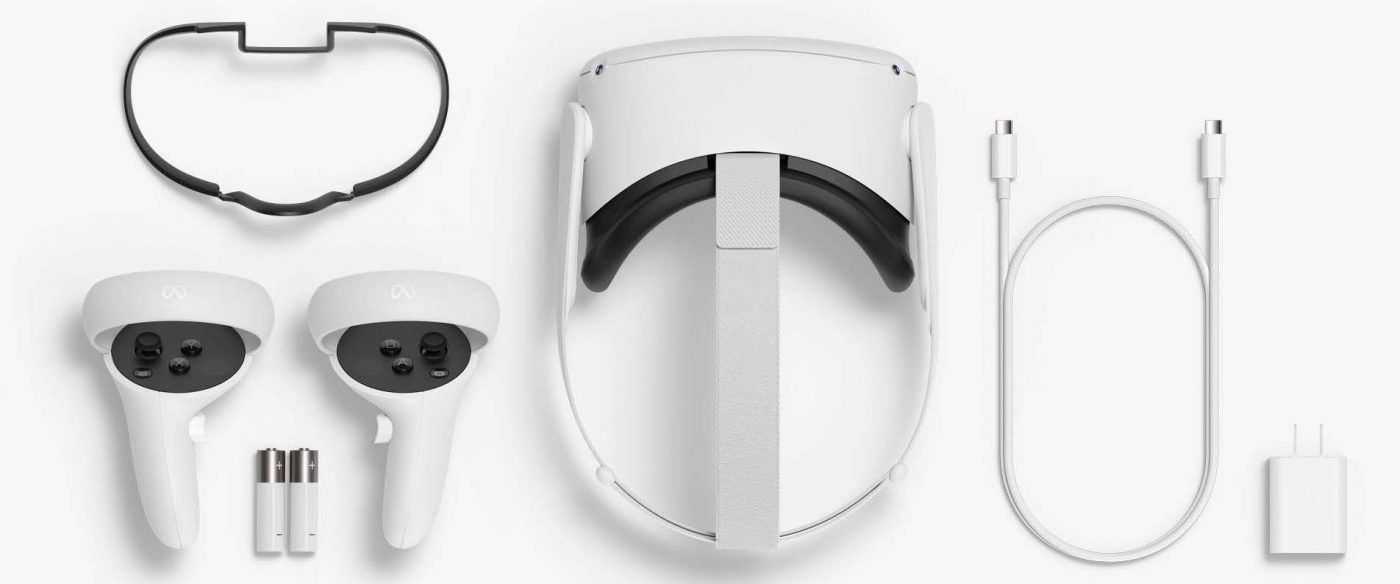 META Quest 2 Advanced All-in-One VR Headset (256 GB)
2 x Touch Controller
Redeem code Resident Evil 4
Charging Cable
2 x AA Battery
Power Adapter
Glasses Spacer
Warranty 12 months
Free shipping vietnam